Dear Delegates,
It gives us much pleasure to introduce you to Nile International Model United Nations' international conference from the 1st to the 4th of February 2020. We are thrilled to kick off our first edition by providing an unforgettable exposure to the world that any delegate will never forget delivered from the center of the earth, EGYPT.

After five years of hosting successful national conferences; NIMUN is prepared to hold its first international conference as a kickoff to many consecutive ones. NIMUN is always seeking excellence; that is why we will deliver our first international conference on an exceptional academic level allowing each delegate to go through the conference in a perfect atmosphere empowering his/her mindset to generate the best outcome. Because a prefect conference requires perfect mindsets.

One of the best experiences any student would get is The "MUN experience", as NIMUN gives you a great opportunity to invest into your soft skills such as presentation skills , and enhance your public speaking and negotiation skills , "NIMUN" tackles real life conflicts and struggles and multiple international affairs leading to a great opportunity for delegates to come up with a solution themselves to any international conflict and express their point of view through Resolution writing and lobbying , in addition "The NIMUN experience" is a great boost of self- confidence for anybody.

Delegates in NIMUN's conference will enjoy a memorable journey in one of the first civilizations that ever had a democratic experience. From the heart of Cairo, you'll encounter a unique chance to see the Pyramids, one of the oldest wonders of the world, just minutes away from Nile University's campus, and get the opportunity to sight see one of the world's exceptional museums and monuments.

In a nutshell, we the NIMUN team promise that we will deliver to you an unforgettable experience which will make you eager to be part of it in all upcoming conferences.
Looking forward to meeting you!

For more information about the conference please visit: nimuneg.org
Sincerely,
NIMUN Team
By linking previous editions of your conference you show people how well they were rated!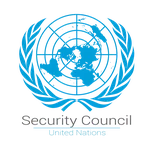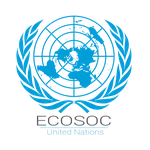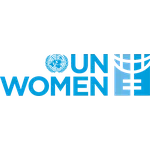 United Nations Security Council
United Nations Economic and Social Council
United Nations Entity for Gender Equality and the Empowerment of Women
United Nations Environment Programme/Assembly
Topics
Peace Consolidation in West Africa
Topics
Integrating sustainable development goals 3&4 into post-conflict Reconstruction
Implementing technological solutions to deliver quality education within developing countries
Topics
Monitoring and Reporting Mechanism on Sexual Violence
Access to education for girls in the rural regions of Africa and the Middle-East
Topics
Single-use plastics and micro plastics on the global marine environment
The implementation of the Paris Agreement