NebrijaMUN is back for our third edition, and we're bigger than ever.
This year's model will take place from the 4th to the 6th of April 2024, with six new exciting committees. Join us for three days of intense debates, negotiations,and experience Madrid's nightlife with our amazing socials.
Following on past year's success, where we debated in the General Assembly of Madrid, and held our closing ceremony in the Spanish Congress of deputies, stay in touch to find out what happens this year!
Make sure to reach out through email or follow our social media to stay informed about our chair and delegate applications, or to solve any questions or queries.
See you in Madrid!
Important information:
Prices: €25 for individual delegates, €20 per person for big delegations (minimum 5 delegates)
Chair applications are now open!! You can apply with the following link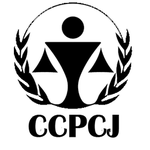 SECURITY COUNCIL (ENGLISH)
PRESS CORPS/ COMITE DE PRENSA (ENGLISH AND SPANISH)
SOCHUM (ENGLISH)
CCPCJ (SPANISH)
SPECPOL (ENGLISH)
Organización Estados Americanos (SPANISH)
Topics
The impact of non-state actors on global governance and the sovereignty of nations.
Pursuing peace in the middle east: The Yemeni civil war.
Topics
Broad coverage of the committees through interviews, articles and photography
Cobertura de la conferencia y los comités mediante entrevistas, artículos y fotografías
Topics
Improving Labour Conditions Globally: Eliminating Workers' Exploitation.
Ensuring the respect of the rights of prisoners, improving of prison systems and detention conditions.
Topics
Lucha contra el terrorismo y la radicalización violenta a nivel internacional.
Prevención del Crimen Cibernético y delitos relacionados con la tecnología.
Topics
Addressing the Ongoing Israeli-Palestinian Conflict: a two-state solution.
Ensuring the peaceful use of outer space.
Topics
El Estado de Derecho y la respuesta estatal ante protestas y manifestaciones sociales
La lucha contra la corrupción y la promoción de la transparencia en los gobiernos américanos.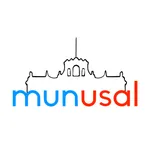 MUNUSAL 2024
Salamanca, Spain