Be the change you want to bring!
MUNtenia Model United Nations 2023 is a debate conference centred around a simulation of prestigious United Nations organs and institutions, such as the UN Security Council or the UN General Assembly Committees. We aim to create an environment which not only facilitates the evolution of our participants as delegates, debaters, and representatives of their countries but also as human beings. We strive to pack an academically enriching experience while also offering an unforgettable fun and enjoyable atmosphere throughout our conference.

This year's editions take a major turn in departing the beautiful and culturally abounding city of Slobozia for Romania's capital and largest urban area, Bucharest.

The major relocation has also had profound effects on our Secretariat and Organising Team, freshly packed with dedicated and inspiring new members. This year's edition will also include a whopping seven committees (ECOSOC, WHO, DISEC, SPECPOL, LEGAL, UNSC and CRISIS) adapted to all difficulties and discussing various fascinating topics, from the re-enactment of the Bolshevik Revolution to the analysis of the economic impacts of international sanctions and embargos. '

Requirements for applying as a delegate:
High School or University Student.
Age 14-22.
No prior experience is necessary.
Citizen of the EU/EEA/CH or in possession of a suitable Schengen visa.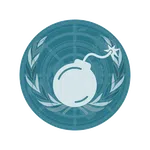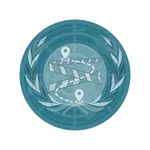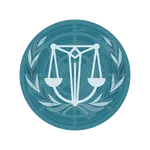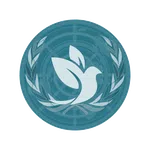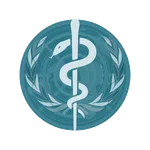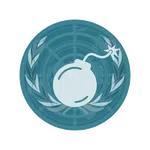 Disarmament and International Security Committee (DISEC)
Special Political and Decolonisation Committee (SPECPOL)
Legal Committee (LEGAL)
Economic and Social Council (ECOSOC)
United Nations Security Council (UNSC)
World Health Organisation (WHO)
CRISIS
Description
💣Even after war is over, its dangers remain buried and still harm civilians, years after the conflict. Unexploded weaponry, no matter how old, has the potential to detonate, and even if it does not,...
Read all
Description
💠 The problem of ensuring security in the South China Sea region has been controversial since the 70s, as Brunei, China, Indonesia, Malaysia, the Philippines, Taiwan, and Vietnam have made overlappin...
Read all
Description
⚖ Thanks to their status, government officials and diplomats all over the world benefit from legal immunity from the jurisdiction of another country, due to the Vienna Convention on Diplomatic Relatio...
Read all
Description
💸 It is common knowledge that sanctions, along with embargoes, make up the first line of defense when combating the abuses and misconduct of states and organizations. Although usually imposed on fina...
Read all
Description
🪖 Private military contractors - essentially what is known by the term of "mercenaries" - have proven divisive and difficult to counter throughout history. With the latest diplomatic institutions try...
Read all
Description
⚕The terms "emergency" and "disaster" have varying legal meanings depending on the state. Damage, injury, or loss of life or property on a large scale may be attributed to a variety of causes, natural...
Read all
Description
⚒On the 2nd of March 1917, after continuous pressures from the Russian population and the mutiny of many soldiers ordered to use violence to quell civil unrest, Tsar Nicholas II abdicates the throne a...
Read all
Topic
The Issue of Unexploded Remnants of War
Topic
Ensuring Stability in the South China Sea
Topic
Revising Diplomatic Immunities
Topic
Reducing the Impact of Sanctions and Embargos on Civilians
Topic
Regulating the Activity of Private Military Contractors
Topic
Improving International Cooperation in Public Health Emergencies