MUNHN 2020 - Krisen, Schutz und Chancen (Crises, Protection and Opportunities)
MUNHN wurde aufgrund einer behördlichen Anordnung im Zusammenhang mit dem Coronavirus leider abgesagt.
Wir bitten dies zu entschuldigen.
Angemeldete Teilnehmer haben nähere Informationen per Mail bekommen.
Weitere Informationen zu einer nächsten Konferenz geben wir zeitnah bekannt!
Ein neues Datum steht noch nicht fest.

----------
MUNHN was unfortunately cancelled due to an official order in connection with the coronavirus.
We apologize for this.
Registered participants have received further information by e-mail.
Further information about the next conference will be announced soon!

A new date is not final yet.
Dear Sir or madam, the main registration period has ended on the 9th of December 2019. All Delegates who submitted their application before this date will be assigned to a country and commitee before the end of December. As we still have a few countries without a representative at MUNHN, we will continue to accept applications until the 15th March. Please submit your application as early as possible, as we will accept Applicants continiously throughout the end of February.
Konferenzsprachen (languages): Deutsch, English
We are glad to announce that we will introduce english-speaking commitees. The Human Rights Council and the Security Council will use english as the conference language. Please fill in your application for the HRC or SC , if english is your preferred conference language. MUNHN offers the opportunity to get in touch with "real" diplomats at the Speakers evening. The conference will also feature a diplomatic ball. If you have any questions regarding your application and or the conference, please contact teilnehmendenbetreuung@munhn.de)
Zielgruppe(age): 14-25 Jahre
Die Konferenz Model United Nations 2020 steht in diesem Jahr unter dem Motto Krisen, Schutz und Chancen. Im Rahmen der UN-Simulation werden die folgenden UN Gremien simuliert:
Generalversammlung (General Assembly) (German)
Menschenrechtsrat (Human Rights Commitee)(English)
Sicherheitsrat (Security Council)(English)
Unser Vorbereitungsteam hat in diesem Jahr spannende weltpolitische Themen ausgesucht und vorbereitet, zu denen die Teilnehmenden zu einem späteren Zeitpunkt weitere Informationen erhalten.
Die Teilnehmenden bekommen auch die Möglichkeit eine von acht spannenden Nichtregierungsorganisationen (NGOs) bei der Konferenz zu vertreten. Diese sind nicht an ein Gremium gebunden, sondern können zwischen den Gremien wechseln.
Die Konferenz MUNHN 2020 wird am Freitag den 27. März 2020 um 12 Uhr mit der Registrierung der Teilnehmer beginnen, sowie am Sonntag den 29. März 2020 gegen 14 Uhr mit der feierlichen Abschlussveranstaltung zu Ende gehen.
Damit die Teilnehmer sich noch besser in ihre Themen einarbeiten können, wird es am Freitag Abend einen Rednerabend mit renommierten Rednern geben.
Am Samstagabend wird als Höhepunkt der Konferenz der Diplomatenball stattfinden.
Die Anmeldephase startet Ende Oktober und läuft bis zum 15. März 2019.
MUNHN erhebt eine Teilnahmegebühr in Höhe von 30€. Sollte die Teilnahmegebühr ein Hindernis für die Teilnahme an der Konferenz darstellen, bitten wir darum uns dies schriftlich mitzuteilen. Es besteht die Möglichkeit, sich für ein sogenanntes MUNHN-Stipendium zu bewerben, dieses sieht eine Erstattung der Teilnahmegebühr vor. Zu weiteren Informationen zu dem Stipendium oder den inkludierten Leistungen der Teilnahmegebühr besuchen Sie bitte unsere Website.
Das MUNHN Organisationsteam freut sich auf eine spannende Konferenz mit Ihnen und hilft ihnen bei Fragen gerne unter teilnehmendenbetreuung@munhn.de weiter.
Weitere Informationen zur Konferenz finden sie unter https://www.munhn.de/

Anmeldehinweise - Anmeldung in drei Schritten:
Als Teilnehmer:
1. MyMUN Account erstellen
. 2. Als Delegierter (Delegate) für die Konferenz anmelden
3. Länder und Gremium auswählen

Die Länderzuteilung erfolgt nach der Anmeldefrist.
By linking previous editions of your conference you show people how well they were rated!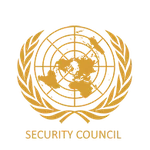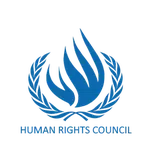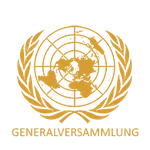 Security Council (SC)
Human Rights Council (HRC)
Generalversammlung (GV)
Topics
International fight against human trafficking
International protection of academic freedom
Protection of youth from recruitment by extremist organizations
Topics
Abkommen zum Schutz des Regenwaldes
Internationale Terrorismusbekämpfung
Verbesserungen der Chancengleichheit im Bildungssystem