Fostering a skillful community
MunFG x IntMUN Free Online Conference!
We are delighted to invite you to an exceptional collaboration between MunFG, based in Morocco, and IntMUN, located in Malaysia, for a free, virtual, international MUN conference. Despite geographical distances, we have come together to create an immersive online event that will offer delegates a unique opportunity to practice and enhance their skills in preparation for in-person Model United Nations (MUN) conferences.
2 Days
2 committees
Mun training session (learn how MUN works before the conference) on 22 July 8pm MYT (learn more on @intmodelunitednations on instagram, register here)
Key features of this virtual MUN conference include:
Realistic Simulation: Delegates will experience a dynamic MUN environment that closely mirrors the format and procedures of real-life MUN conferences. Committee sessions will simulate diplomatic negotiations, resolutions drafting, and the complexities of international relations.
Interactive Debates: Through live video conferencing and dedicated virtual platforms, delegates will engage in lively debates, advocating for the positions of the countries or organizations they represent. This interactive format encourages critical thinking, negotiation skills, and effective communication.
Expert Guidance: Experienced MUN chairs and trainers will provide valuable guidance and feedback, helping delegates refine their understanding of MUN procedures, research techniques, and effective speech delivery. Participants will have the chance to receive mentorship from seasoned professionals in the MUN community.
Networking Opportunities: Despite the online format, delegates will have ample opportunities to connect with fellow participants, exchange ideas, and build relationships. Virtual social events and interactive activities will facilitate cultural exchange and foster a sense of community.
Skill Development: Public speaking, research, resolution writing, and negotiation strategies are among many practical skills that delegates will aquire and benefit from them in future MUN engagements.
Chairperson:
The chairperson in a Model United Nations (MUN) conference is a skilled and knowledgeable individual who plays a crucial role in ensuring the academic excellence of their assigned committee and maintaining the overall smoothness of the session.
Delegate:
As a delegate, your role is to actively participate in committee sessions and contribute to the discussions and resolution writing. You will represent a designated country and engage in debates and negotiations with other delegates.
Observer:
As an observer, you will have the opportunity to closely observe the proceedings of the committee sessions. While you won't actively participate in the debates or resolutions, you will gain valuable insights by closely observing the diplomatic discussions and decision-making process.

We cordially invite all MUN enthusiasts to join us in this exceptional collaboration between MunFG and IntMUN. Together, let us create a virtual MUN experience that prepares delegates for the challenges and opportunities that lie ahead in the world of MUN conferences.
By linking previous editions of your conference you show people how well they were rated!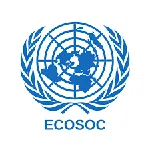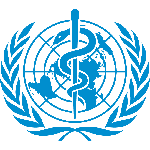 ECOSOC: Combating Modern-Day Slavery
WHO; Strengthening Pandemic Preparedness
Description
The widespread problem of modern slavery and human rights abuses in cobalt mining operations in the Democratic Republic of the Congo (DRC). Cobalt is a vital component in electronic devices such as sm...
Read all
Description
Strengthening Pandemic Preparedness: Addressing Resource Disparities in South Asian and African Least Economically Developed Countries (LEDCs); the challenges faced by low-income countries in South As...
Read all
Topic
Pandemic Readiness of LEDCs