A small step for Model un a big leap in Un
Welcome to the 1st ever MIDMUN Model UN Conference!
MIDMUN is a student-led initiative aimed at providing a platform for young minds to engage in constructive debates on global issues and gain valuable insights into the workings of the United Nations. This conference promises to be an exciting opportunity for high school and university students to develop their negotiation, communication, and leadership skills while engaging in a simulated United Nations General Assembly.
The conference will be held virtually, bringing together students from all over the world to discuss and debate critical issues that affect our global community. The event will feature committee sessions, keynote speeches, and workshops, all designed to enhance participants' understanding of global issues and the role of the United Nations in addressing them.
The conference will focus on four main themes: peace and security, human rights, sustainable development, and international cooperation. Participants will represent different countries and engage in lively discussions on topics such as climate change, disarmament, human trafficking, and the role of the UN in global governance.
The organizing committee comprises experienced Model UN participants who have been trained to ensure a smooth and engaging conference experience for all participants. The committee has also arranged for keynote speakers who will provide insights into the workings of the United Nations and share their experiences on the global stage.
We invite all high school and university students to participate in this exciting event and take the first step towards becoming global citizens who are equipped to tackle the complex challenges facing our world today.
Thank you for your interest in MIDMUN, and we look forward to your participation in this inaugural Model UN conference!
UNHRC
UNGA
ECOSOC
UNEP
Topic
Addressing human rights violations in conflict zones and ensuring accountability for war crimes.
Topic
Strengthening international cooperation to combat cyber threats and ensure cybersecurity.
Topic
Enhancing global cooperation to eradicate poverty and reduce income inequality.
Topic
Developing strategies to combat plastic pollution and promote sustainable waste management practices.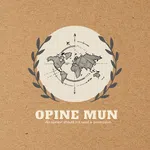 OPINE MUN 2023
Pune, India