University Students and High School Students
Chairs
Dec 27, 2021 - Jun 7, 2022
Delegates
Dec 27, 2021 - Jun 16, 2022
Head Delegates
Dec 27, 2021 - May 31, 2022
Faculty Advisor
Dec 27, 2021 - May 31, 2022
Promoting Peace, Justice, and Equality
We are proud to announce to you that Meridian International School is hosting their annual Model United Nations conference, MeriMUN22, which is to take place June 17th, 18th, and 19th, 2022 and is open to all high school and undergraduate university students alike! It has been our goal ever since we founded our MUN society 7 years ago, to host a conference of our own, and we are hoping to finally achieve this goal in 2022.
We are preparing 3 full days of fruitful and intriguing debates surrounding real-life, real-time issues. We are planning to welcome 100 enthusiastic delegates to our brand new secondary and high school campus in Prague to debate upon issues in 5 committees under the theme of
Promoting Peace, Justice, and Equality.
Furthermore, our conference will cater the tastes of both experienced delegates, and newcomers alike. Not only can new delegates learn about interesting topics, but they can also find new friends, and learn how to speak in front of audiences.
If you have any questions regarding the conference, feel free to message us on our instagram: https://www.instagram.com/merimun_2022/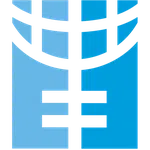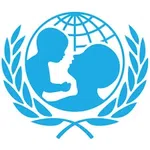 Security Council (SC)
UN Women
Future Security Council (FSC)
Human Rights Council (HRC)
Disarmament and International Security Committee (DISEC)
United Nations Children's Fund (UNICEF)
African Union
Topic
The build-up of Russian troops on the Ukrainian Border. (To Be Updated)
Topics
Combating Sex Trafficking
Combating Harassment Against Women In the Work Space
Topic
2030 Chinese Invasion of Taiwan
Topic
Rights of Uyghurs in china
Topic
Nuclearization in the Middle East (Israel and Iran)
Topics
Age of Consent and Statutory Rape
Chairs
Chair
Benjamin Brookie