The Creative Development Association is inviting you to MDMUN 2022, between October 25 — 29 in Chișinău, Republic of Moldova, in an OFFLINE format.
This is a unique chance to experience the role of high-ranking diplomats, representing their country within the most important international structure – the United Nations.
Moldova Model United Nations, known as the MDMUN, is an extracurricular conference whose purpose is educating about the activity of the United Nations. Acting as representatives of a country, international agency or a political or social entity, you will participate in debates, individual case studies, and documentation on current geopolitics, environmental protection, human rights, economy, security, society, culture and many more.
Accommodation and meals for the whole period of the project will be covered by the organizers for all participants (local and international). Transportation costs from other regions of Moldova to Chișinău will also be covered upon presenting proof of payment.
This year, the session will consist of four committees:
United Nations High Commissioner for Refugees (UNHCR)
-Refugee Management in African Host Countries and the Prevention of Human Trafficking
-Assisting host countries in sustainable economic integration programs for medium and long-term refugees
United Nations Security Council (UNSC)
-Israeli-Palestinian Conflict and the Future of the Two-State Solution
-Reforming the Responsibility to Protect Doctrine
Disarmament and International Security Committee (DISEC)
-Creating a framework for preventing and combating arms trafficking in fragile areas
-Limits and ethics to information gathering, espionage and intelligence
World Food Programme (WFP)
-Food Security in Conflict Zones
-Capacity-building and asset creation in hunger-endangered areas
As representatives of the countries assigned to you, your responsibility will be to document yourself properly and extensively, going beyond the general information that will be provided to you in the study guides. Thus, using this knowledge, you will contribute to lobbying activities, debates, and meetings, representing the position and interests of the countries that delegated you. Finally, our expectation is that you will reach a consensus embodied in the resolutions that will be forwarded to the Chairs of your committees. Each committee will be composed of 15 delegations, each delegation having one member representing one country.
The OFFLINE conference will take place in Chișinău, October 25 — 29, 2022.
Participation criteria:
-young person, active in the school/lyceum/university, youth centers, youth councils, NGOs;
-age 16 - 22 years old;
-available to participate for the whole duration of the conference on October 25 — 29 (no absence will be accepted);
-good English comprehension, writing and speaking skills;
-eagerness to learn more about the United Nations, the Sustainable Development Goals, diplomacy, debates, international relations, and drafting resolutions.
We encourage participants from previous MDMUN editions to apply as well.
Please be INFORMED:
MDMUN objectives:
— Increasing the level of knowledge of the objectives, structure, policies and procedures of the United Nations;
— Raising the capacity of young people in Moldova to research and discuss global issues, to collaborate in order to identify possible solutions;
— Promoting a better understanding of other countries and cultures around the world.
— Enhancing the leadership capacity of young people in Moldova, empowering them to discuss and form solutions to complex global problems with an impact on their local communities;
— Increasing the capacity of Moldovan youth to implement volunteer projects aimed at promoting Sustainable Development goals in their local communities;
— Raising awareness of the need for global equality for female leaders in democratic efforts;
— Raising awareness and understanding of the United Nations Sustainable Development Goals.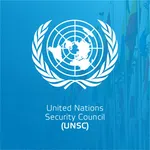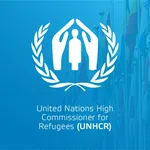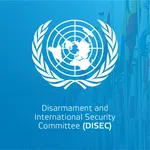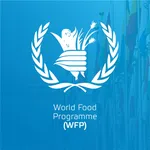 United Nations Security Council (UNSC)
United Nations High Commissioner for Refugees (UNHCR)
Disarmament and International Security Committee (DISEC)
World Food Programme (WFP)
Topics
The Israeli-Palestinian Conflict and the Future of the Two-State Solution
Reforming the Responsibility to Protect Doctrine
Topics
Refugee Management in African Host Countries and the Prevention of Human Trafficking
Assisting host countries in sustainable economic integration programs for medium and long-term refugees
Topics
Creating a framework for preventing and combating arms trafficking in fragile areas
Limits and ethics to information gathering, espionage and intelligence
Topics
Food Security in Conflict Zones
Capacity-building and asset creation in hunger endangered areas