DUE TO THE OUTBREAK OF CODVID-19 THIS CONFERENCE HAS BEEN POSTPONED FOR A YET UNKNOW DATE. MORE INFORMATION: https://lisbomun.pt/official-statements/
Dear participant,

The LisboMUN Association is proud to announce the 2nd Edition of the Lisbon International Model United Nations Conference. It is with great pleasure that we invite you to attend Lisbon's only International MUN in March 2020!
After a successful first edition we have decided to expand this year's conference to 4-day MUN for University Students, keeping our partnership with Faculdade de Direito da Universidade de Lisboa, where the conference will be held. Delegates will have the chance of debating in committees with a maximum of 40 participants, challenging themselves into the world of international relations and diplomacy. With this conference, you will also be able to discover Lisbon and it's magnificent buildings and history, creating a cultural and night life experience never to be forgotten.

This second edition of LisboMUN will be focused on Goal 10 of the Sustainable Development Goals "Reduce inequality within and among countries". Inequality threatens longterm social and economic development, harms poverty reduction and destroys people's sense of fulfillment and self-worth, which, in turn, can breed crime, disease and environmental degradation. It is a major issue our world is facing today that requires global solutions that cover the three dimensions of sustainable development – economic, social and environmental. From the promotion of better representation of minorities and equal opportunities for women, to State policies focused on economic and technological growth, the theme "Reduced Inequalities" will allow delegates to explore the most current issues on the international agenda.
If you have any questions please do not hesitate to contact us. For more information on the conference be sure to check our website and social media.
We hope to see you in Lisbon in March,
Teresa Bouza Serrano
Secretary-General
Key dates:
Chairing Applications: 3 September 2019 – 23 October 2019
Early-Bird Delegate Applications: 4 November 2019 – 29 November 2019
Regular Applications: 16 December 2019 – 31 January 2020
Last Call Applications: 21 February 2020 - 28 February 2020
Conference: 19 – 22 March 2020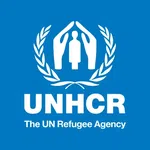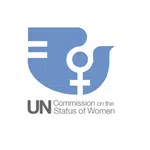 UN Security Council (UNSC) - Advanced
UN Refugee Agency (UNHCR) - Advanced
UN General Assembly 6th (Legal Committee) - Intermediate
UN Committee on the Peaceful Uses of Outer Space (COPUOS) - Intermediate (year 2080)
UN Commission on the Status of Women (UNCSW) - Beginner
UN Environment Programme (UNEP) - Beginner
UN General Assembly 3rd (Social, Cultural and Humanitarian Committee) - Beginner
Topics
The establishment of effective implementation, monitorization, and accountability mechanism for economic development of the Kashmir and Jamm... Read all
Reviewing the effectiveness of the United Nations Military Observer Group in India and Pakistan (UNMOGIP) and necessary adjustments to promo... Read all
Topics
Improving access to education for refugees.
The situation of the Rohingya refugees in Myanmar.
Topics
Espionage as a violation of diplomatic privileges.
Ending impunity in peacekeeping missions.
Topics
Territorial administration and governing bodies on Mars.
Economic, scientific, and military development of Mars.
Topics
The role of women in development and poverty eradication.
Ensuring the rights of women refugees.
Topics
The development of a new global climate change agreement: COP26.
The effect of climate change on sea level rise.
Topics
Reducing discrimination against indigenous people.
Improvement of the situation of women and girls in rural areas.
Chairs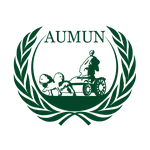 AUMUN 2019
MADRID, Spain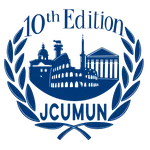 JCUMUN 2020
Rome, Italy