Welcome to the official KOPPELMUN conference. KOPPELMUN is a Model United Nations conference organized by the Johan van Oldenbarnevelt Gymnasium and 't Atrium College. It will be taking place on the 2th of February 2019. The conference is hosted in Amersfoort. After a very successful MUN in 2018 we're inspired to once more create a fun, educational and unforgettable experience!
We hope to see you all the second of February 2019,
The KOPPELMUN team

For more information you can check out our website: www.koppelmun.com
We also have instagram, where pictures of the previous MUN have been posted: https://www.instagram.com/koppelmun/

For those interested we also have a facebook page: http://www.facebook.com/koppelmun/

NOTE: THIS CONFERENCE IS FOR DELEGATES BETWEEN THE AGE OF 15 AND 20!

General Assembly 2 (GA 2)
General Assembly 3 (GA 3)
General Assembly 6 (GA 6)
Security Council
Topic
Protecting Farmers and Pickers in Developing Countries From Being Exploited
Topic
Ensuring Equal Opportunities for Children With Disabilities
Topic
Taking Legal Measures to Ensure That the Fundamental Human Right, Freedom of Religion, Is Upheld in Each Member State
Topic
Stabilising the Ongoing Conflicts in South Sudan
Chairs
Chairs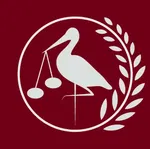 HagaMUN 2019
The Hague, Netherlands