Kleve Model United Nations Conference (KleMUN) is a student-organized conference that takes place every year in November. During those 4 days the United Nations come to the idyllic town of Kleve, as every student plays the role of a diplomat representing a country, an organisation or a firm –just like in real life. In each of the six committees of this UN simulation the students intensely debate about important and critical issues of the international community. The discussions are open and suitable for everyone, from the first-time fresher to the already far advanced MUN expert. Whatever your level is, be ready to have a thrilling time in and outside the conference rooms, as there will be great social events going on as well. An evening in a bar to get to know your fellow delegates or even the delegates' ball to feel the glamour. KleMUN is a great chance to meet new and passionate people from all over the globe. But be aware, you might get the MUN-fever!
This year's conference takes place from 15th to 18th November with the topic: "Because It's Our World".

We are proud to announce our committees and topics!
Follow us on Facebook, Twitter and Instagram!
http://facebook.com/klevemodelunitednations/

https://twitter.com/KleMUN_hsrw

https://www.instagram.com/klemun2018/

Historic Security Council
Disarmament and International Security Committee
Commission on the Status of Women
United Nations Environment Programme
Global Compact
Special Political and Decolonisation Committee
Topics
Topic A: The Palestine Question: Status of Compliance with Ceasefire Agreements -
Topics
Topic A: Non-state Armed Groups and State-sponsored Terrorism in the Kashmir Region -
Topic B: Combating the Weapon Flow in the Middle East with Respect to the Syrian Civil War
Topics
Topic A: Reducing Gender Based Discrimination and Violence towards Girls -
Topic B: Women's Reproductive and Labour Rights
Topics
Topic A: Sustainable Tourism for Poverty Eradication and the Preservation of the Environment -
Topic B: Preventing the Extinction of Pollinators
Topics
Topic A: Possibility of Meeting the 2030 Sustainable Development Goals under the Upcoming International Tariffs on Trade -
Topic B: Social Entrepreneurship as a Model to Promote Sustainable Growth
Topics
Topic A: The Question of the Right to Self-determination of Peoples -
Topic B: The Status of Sinti and Roma People in Europe and the Balkans
Chair

Elias Klink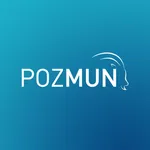 POZMUN 2019
Poznań, Poland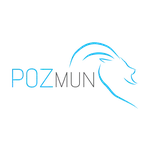 POZMUN 2018
Poznań, Poland