We are incredibly pleased to announce the return of Katowice Model United Nations (KATMUN) for 2022! Following a three-year hiatus, this conference is set to be a truly remarkable opportunity to discuss important issues and come up with insightful resolutions to confront them.

Our conference, in close cooperation with the European Economic Congress, the City Council of Katowice, and the University of Silesia in Katowice will certainly be a MUN to remember.
Once your application is accepted in
order to receive an assignment please transfer a Delegate fee in accordance with the following details:
Beneficiary: ING - Rachunek Stowarzyszenia Absolwentów i Sympatyków III LO im. A. Mickiewicza

Account number: PL 17 1050 1214 1000 0090 7979 0144
Amount: 180 PLN/40 EUR (International)
Title: Name and Surname + KATMUN 2022 Fee
After transferring the fee please send a payment confirmation to katmun2022@gmail.com. Only then can your application be assigned. The fees are non-refundable. Please note you can only transfer your fee after your application is accepted!
If payment is not received at least two weeks prior to the conference your application will be rejected by the Secretariat.
Please do not be bothered by any notifications about unpaid fees on the myMUN platform.
By linking previous editions of your conference you show people how well they were rated!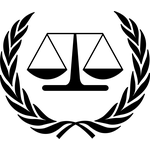 Security Council
Economic and Social Council
European Council
International Criminal Court
UNHCR
World Health Organisation
Human Rights Council
African Union
UN Women
Historical Security Council
Topic
Discussing the future of international cooperation with the Russian Federation after the Ukrainian War.
Topic
Discussing the economic and social problems of highly developed countries on the example of Spain.
Topic
Discussing the future of EU - Ukrainian relations.
Topic
The Prosecutor v. Omar Hassan Ahmad Al Bashir.
Topic
Finding long-term solutions to refugee settlement.
Topic
Tackling the issue of the global tobacco epidemic with emphasis on electronic cigarettes.
Topic
Tackling the issue of labour trafficking for the purpose of forced labour.
Topic
Combating and preventing terrorism in the horn of Africa.
Topic
Examining the issue of decriminalization of the sex work and establishing sex workers rights.
Topic
The geopolitical ramifications of the 1979 Iranian Revolution and resolving the Iraq-Iran Conflict.
Chairs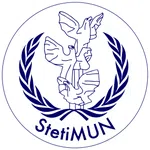 StetiMUN 2022
Szczecin, Poland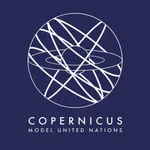 CoMUN 2022
Warsaw, Poland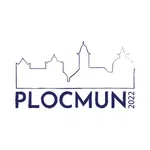 PlocMUN 2022
Płock, Poland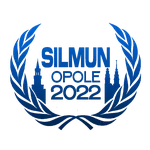 SilMUN 2022
Opole, Poland