For five years, the Israeli Model United Nations Association (IMUNA) has been hosting international MUN conferences in Israel, which excel through their professionalism, impeccable organisation and unforgettable social events.
This year, the IMUNA international conference will be hosted by the Hebrew University Model United Nations society (HujiMUN) in the historic city of Jerusalem!
JLMUN 2019 will be leveraging Jerusalem's unique location in the heart of the Middle East as well as its rich history and cultural diversity to offer delegates a one-of-a-kind conference experience!
The theme for JLMUN 2019 is "Diversity: The Cornerstone of our Global Community"
Diversity encompasses the idea that multitudes of cultures, faiths, languages and ethnicities may coexist and prosper; that different and competing ideologies can nonetheless engage in peace and without the need to resort to violence; that in our diversity, lies our strength. Diversity is the cornerstone of global peace, without which it is difficult to imagine the manifestation of the latter. While this ideal of diversity may be thought of as utopian by many, we must always fix our gaze upon it, and constantly strive to achieve it. It is only with the ideal of diversity at our core that we may one day usher in the era of international harmony and World Peace.

By linking previous editions of your conference you show people how well they were rated!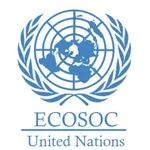 ECOSOC
United Nations General Assembly - Sixth Committee (Legal)
NATO
Press Corps
Joint Cabinet Crisis - Cabinet A
Security Council
European Council
Joint Cabinet Crisis - Cabinet B
Topics
Reconciling cultural traditions with the need to educate girls and women.
How emerging technologies can be utilised in order to accomplish sustainable development goals.
Topics
Criminal accountability of UN personnel and experts on mission.
Immunity of heads of state and other state officials.
Topics
The future of NATO: Exploration of membership criteria, potential enlargement and restructuring.
Countering Russian aggression in Eastern Europe and strengthening the Black Sea region.
Topics
Cybersecurity and cybercrimes, with a focus on a potential establishment of the UN cybersecurity council.
Agreeing upon an international definition of terrorism.
Chairs
Chairs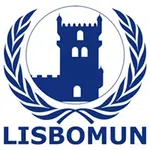 LisboMUN 2019
Lisbon, Portugal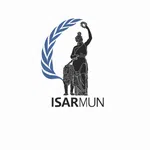 IsarMUN 2018
Munich, Germany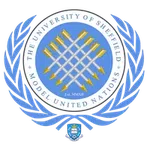 SheffMUN VIII 2018
Sheffield, United Kingdom
BITSMUN 2019
Goa, India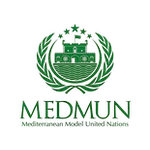 MEDMUN 2019
MENTON, France