We would like to start by thanking you all for your interest in JCUMUN 2022.
The JCUMUN Conference is one of the biggest legacies of our MUN society and we aim to provide a quality experience for all our delegates.
In light of the current COVID-19 situation improving, organizing an online MUN Conference at this point has been very difficult for the whole secretariat. We have spent long hours trying to find possible ways to promote the conference, mostly among our partners, friends, and within the JCU community, however, we were unable to gather enough interest. As a result, our secretariat has come to the decision that it will be best to cancel this years edition of JCUMUN. This was not an easy decision to make, however, we believe we wouldn't be able to give you the experience we promised given the circumstances.
We hope to give you a bigger and even better experience next edition. Our conferences would not be possible without our delegates so we would also like to thank you for your interest and dedication to MUN and we hope to see you all at our conference in 2023.

Thank you!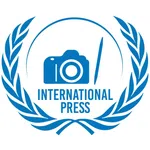 United Nations Commission on the Status of Women (UNCSW)
International Press Corps (IPC)
United Nations Security Council (UNSC)