Apprehend - Scrutinize - Persuade
Dear esteemed delegates,

Warm greetings from the IZEL team! We are thrilled to announce that the early bird registration process for our upcoming conference is now open.
🗓 7-8th October
📍Gyanvihar World School, Jaipur

Our experienced Secretariat members and knowledgeable chairs will guide you through the conference, ensuring a stimulating and enriching experience for all participants. Additionally, we have organized various workshops, panel discussions, and social events to facilitate networking and cultural exchange.
We are also open for International Delegations in Hybrid Mode.
Registration fees: India: Rs 2000
International: 27 USD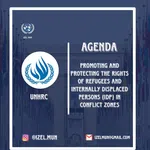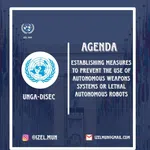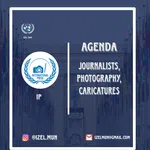 AIPPM
Lok Sabha
ECOFIN
UNHRC
UNGA DISEC
International Press
JCC
Topic
Enhancing farmer welfare and agricultural reforms in India.
Topic
Escalating economic challenges and disparities with the advancement of AI.
Topic
Promoting and protecting the rights of refugees and internally displaced persons (IDP) in conflict zones.
Topic
Establishing measures to prevent the use of autonomous weapons systems or lethal autonomous robots.