Istanbul International MUN is a prestigious event that will be held in Istanbul, Turkey. The conference aims to provide a platform for youth participation in simulating and modeling the United Nations. Its primary goal is to expose young individuals to global economic, political, and social affairs, equipping them with the necessary skills to become future leaders. By assuming the roles of delegates representing various nations, participants engage in diplomatic discourse and showcase their leadership abilities to address and resolve pressing world crises. The ultimate aim is to foster peace, unity, and the development of plausible solutions that can positively impact our world.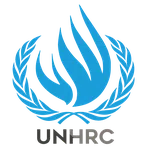 UNHRC
Description
The United Nations Human Rights Council (UNHRC) is a crucial committee that focuses on promoting and protecting human rights worldwide. Comprising member states, the UNHRC addresses pressing human rig...
Read all
Topics
Addressing Child Labor: Safeguarding the Rights and Well-being of Children Worldwide.
Promoting Gender Equality and Women's Empowerment: Tackling Discrimination and Advancing Rights.
Combating Online Hate Speech and Extremism: Ensuring a Safe and Inclusive Digital Environment.