Your Summer, Your Choice! FUN&MUN
IMPORTANT UPDATE: IslandMUN will be held online this year. (Zoom)
Diverse committee topics from Ancient Civilizations to recent East Mediterranean Crisis, travel in time and have fun in a dreamy Mediterranean coastal town while enjoying boat tours and Hawaiian Themed parties!
More than 180 high school and college students around the world, meet with new people. Learn about the Mediterranean Culture… Your summer, your choice. Apply Now!
UNWTO
DISEC
NATO
UNHCR
UNESCO
ECOFIN
Historical Security Council
UNEP
HSR-Historischer Sicherheitsrat(De)
Description
Civilizations such as: Ancient Rome, Greek, Egypt, Venice, Byzantine, Ottoman Empire etc. This committee has a special dresscode: Ancient (like Helenistic, Roman or Egyptian etc) ...
Read all
Description
Dieses Komitee hat eine besondere Kleiderordnung: 17. und 18. Jahrhundert europäisch
Topic
Sustainable tourism in the Mediterranean
Topic
Aegean Sea Tensions and Militarization of Islands
Topic
Rising death toll and tragedy at Mediterranean crossings
Topic
Mediterranean World Heritage at risk
Topic
Eastern Mediterranean Crisis
Topic
Ancient Mediterranean: Cradle of Civilization
Topic
Climate and Environmental Change in the Mediterranean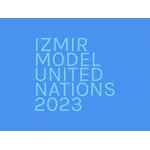 Izmir Model United Nations 2023
Izmir, Turkey