International School of Hellerup Model United Nations Conference 2021

Dear Delegates

We are pleased to introduce you to the International School of Hellerup's (ISH) first-ever Model United Nations conference, planned for the 10th-12th of June 2021. The focus of the conference is Human Rights. This conference will be held by the upper school Model United Nations students, who are determined to make the first ISHMUN a memorable experience for participating delegates.

Due to the Covid-19 global pandemic, we have decided to hold this conference online in order to ensure the safety of our students and delegates. Although our first conference takes place during this pandemic, nonetheless, we aim to move forward to start an intercultural exchange and develop friendships with other international and local learning institutes.

The International School of Hellerup is a unique school, and we are really proud to be a part of it. As students of ISH, we have developed a great appreciation for diversity and intercultural understanding, as well as unique understandings of human rights as we come from so many different nationalities and experiences. After researching your school, it is clear that we share a lot of the same values as yours. Our vision is to foster a nurturing and respectful environment where all individuals become reflective and active members of society. As an international school, we are committed to these principles and strive to empower our school community to undertake authentic and meaningful action that supports personal, local, and global issues. Similar to all MUN conferences where students can develop their understanding of contemporary world issues by addressing them as diplomats, our MUN conference will provide the ideal combination of a library of knowledge and a platform to deliberate and understand these complex issues.

For the registration, please fill out the form by the 5th of May 2021:

https://www.ishmun.org/registration
Furthermore, we have arranged Online Human Rights Conversations allowing delegates from around the globe to meet beforehand and discuss human rights.
Please find the registration for the event here: https://www.ishmun.org/service
If you have any inquiries, feel free to contact us at ishmun@ish.dk.
For more information, please visit our website: ishmun.org
We hope to see your delegation at the first-ever ISHMUN conference this upcoming spring!
Please note that this is a high school conference.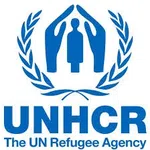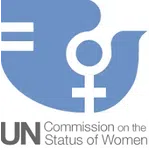 United Nations High Commissioner for Refugees Committee (UNHCR)
UN Commission on the Status of Women
The United Nations General Assembly Third Committee (GA3)
Security Council
Topic
Refugees and the impact of COVID-19
Topic
Female Infanticide in Developing Nations
Topic
Combating glorification of Nazism, neo-Nazism, and other practices that contribute to fuelling contemporary forms of racism, racial discrimi... Read all
Topic
The ongoing conflict between Israel and Palestine