Uniting Nations, Inspiring Tomorrow: IndiaIMUN.
India International Model United Nations (IIMUN) is 100% free and student-led where students from all over the world congregate to discuss and debate issues of global relevance. IIMUN has been designed as a comprehensive conference, UN simulations, International Press, and Crisis Committees.
What do you get as a delegate/chair?
Certificate of Participation signed by the Secretary-General.
Award Certificates (Best Delegate, High Commendation, Special Mention, Best Position Paper & Best Reporter) signed by the Secretary-General and Guest Speaker.
LOR/Special Certificates for Best Delegates and Chairs.
REGISTRATION IS 100% FREE AND THIS CONFERENCE WILL BE HELD ONLINE ON ZOOM. We have so far welcomed delegates from 37 countries! Join us now!
Want to know more? Access the Brochure, ROP and Agenda here: https://drive.google.com/drive/u/1/folders/18NL4aalC_oWDZ2H56qSLZudH_lC9FZGD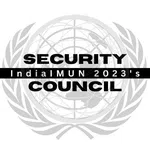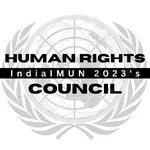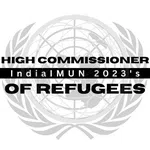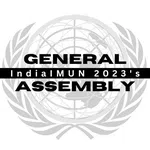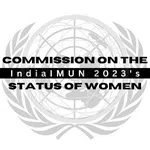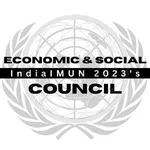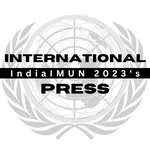 Security Council
Human Rights Council
High Commissioner for Refugees
General Assembly
Commission on the Status of Women
Economic and Social Council
United Nations Correspondents Association
Description
The Security Council has primary responsibility for the maintenance of international peace and security and can investigate disputes and recommend means of settling them peacefully....
Read all
Description
The Human Rights Council is responsible for strengthening the promotion and protection of human rights and for addressing situations of human rights violations and making recommendations on them....
Read all
Description
The High Commissioner for Refugee's goal is to guarantee the fundamental rules accepted by all States concerning the right of individuals to flee their country and seek asylum in another....
Read all
Description
The Assembly makes recommendations to states on international issues and takes actions across all pillars of the United Nations, including political, economic, humanitarian, social and legal matters....
Read all
Description
The Commission on the Status of Women is the principal global intergovernmental body exclusively dedicated to the promotion of gender equality and the empowerment of women. ...
Read all
Description
The Economic and Social Council may make or initiate studies and reports with respect to international economic, social, cultural, educational, health, and related matters....
Read all
Description
Instead of representing the interests of a single country, the International Press Delegation allows participants to act as unbiased journalists, reporting on the proceedings of each simulation in the...
Read all
Topic
The Situation in the Middle East, Including the Palestinian Question
Topic
Force Placement of Individuals In North Korea: Human Rights Violations & Solutions
Topic
Finding durable solutions for refugees by ending statelessness
Topic
Combating the Climate Crisis through Legislation
Topic
Addressing International Women's Health In South-East Asia
Topic
Planning humanitarian coordination through financing sustainable devlopment
Topic
Interviewing delegates and editing the IIMUN Magazine
Chair

Saad Khan
GPMUN 2023
online, Kuwait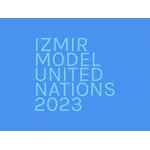 Izmir Model United Nations 2023
Izmir, Turkey