University Students and High School Students
Chairs
May 1, 2018 - Sep 21, 2018
Delegates
May 1, 2018 - Sep 21, 2018
Head Delegates
May 1, 2018 - Aug 31, 2018
Faculty Advisor
May 1, 2018 - Aug 31, 2018
Impact Summit is a Model United Nations conference where high school and university students will take part in a debate alongside with real UN leaders who will be a part of each committee as Students Officers. It will be held in Prague from September 21st to 23rd.
The official topic of the Summit is 16th Sustainable Development Goal and during the debates students will scrutinize and make resolutions on two subtopics of this goal.
The two sub goals which are to be discussed:
- Promote the rule of law at the national and international levels and ensure equal access to justice for all
- Ensure public access to information and protect fundamental freedoms, in accordance with national legislation and international agreements
Moreover during Impact Summit, students will not represent a specific designated country, however they will be fighting for their own opinions and ideas which they will try to push through. Participants will be divided into five groups called
IMPACT 1
IMPACT 2
IMPACT 3
IMPACT 4
IMPACT 5
Each group will be tackling the topic from a different perspective such as social media or international law. We will be introducing opportunities to all students on how to get involved and participate in entertaining programs. We are planning on connecting the world through the Summit as we will have delegations and guest speakers from all around the world. Furthermore, we put a high importance on promotion of organizations which tackle one of the Sustainable Development Goals. We will introduce to all students opportunities how to get involved and participate in entertaining programs.

Come to Prague and become the next future political leader
In case of any questions regarding the debate structure and application process contact us on these emails:
Director Email: oliva@novyporg.cz
Organization Email: info@salamforpeace.com
By linking previous editions of your conference you show people how well they were rated!
Impact 5- Student Movements
Impact 1- International Media
Impact 2- International Treaties
Impact 3- Sustainable Development
Impact 4- Role of NGOs
Topics
Promote the rule of law at the national and international levels and ensure equal access to justice for all
Ensure public access to information and protect fundamental freedoms, in accordance with national legislation and international agreements
Topics
Topic 1 Promote the rule of law at the national and international levels and ensure equal access to justice for all
Topic 2 Ensure public access to information and protect fundamental freedoms, in accordance with national legislation and international agre... Read all
Topics
Topic 1 Promote the rule of law at the national and international levels and ensure equal access to justice for all
Topic 2 Ensure public access to information and protect fundamental freedoms, in accordance with national legislation and international agr... Read all
Topics
Topic 1 Promote the rule of law at the national and international levels and ensure equal access to justice for all
Topic 2 Ensure public access to information and protect fundamental freedoms, in accordance with national legislation and international agre... Read all
Topics
Topic 1 Promote the rule of law at the national and international levels and ensure equal access to justice for all
Topic 2 Ensure public access to information and protect fundamental freedoms, in accordance with national legislation and international agre... Read all
Chair

Aja Çela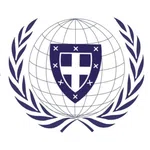 OBSMUN 2018
Porto, Portugal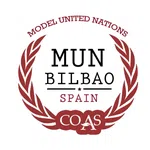 MUN Bilbao 2019
Bilbao, Spain