IMMUN 2020 is a 2-day online Model United Nations conference available internationally. The conference time zone is GMT+2 and has no application fee. IMMUN has four committees: UNHRC, UNSC, UNWOMEN & UNDP. For applications visit our website immodelun.com (click world icon) and follow us on our official and only social media account- @immun_2020 on Instagram. With the hopes to see you with us, we wish you a great MUN experience.
PLEASE NOTE THAT THE APPLICATIONS ARE ON OUR WEBSITE AND SO THE APPLICATION PROVIDED HERE WILL NOT BE EVALUATED AS IT DOES NOT CONTAIN THE PROPER AND/OR ALL REQUIREMENTS OF OUR CONFERENCE.
Last day for delegate applications: August 25
Last day for chair applications: August 12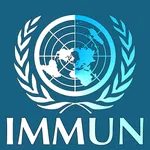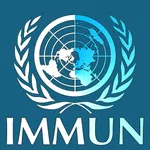 United Nations Security Council
UNWOMEN
United Nations Development Program
United Nations Human Rights Council
Topic
Measures to take for reducing piracy in Southeast Asia.
Topic
The issue of Sexual Exploitation and Abuse within refugee camps and areas requiring humanitarian support.
Topic
The prevention of the delay caused by COVID-19 in achieving the Sustainable Development Goals in the African continent.
Topics
Eradicating racism and xenophobia in regards to the mistreatment of minorities.
Mitigating the use of aggression and the abuse of power conducted by authoritarian positions.