As IISMUN, we strive to provide delegates with a professional, authentic UN experience whilst guaranteeing the safety of students and staff, allowing for a smooth transition into the face-to-face MUN system during the pending pandemic situation. Our conference is aimed at providing students with a fun experience while sparking an enjoyable, educational debate, open for students to establish connections.
--------------------------------------------------------------------------------------------------------------------
You can register your delegation via our website
Early registration (November 29 - December 31)
450TL
Regular registration ( December 3 - January 28)
500TL
The delegate fee includes:
Registration;

Pre-conference online training;

A conference bag containing the relevant materials upon arrival;

Attendance at all sessions during the conference;

A session with an expert in the committee field;

Lunches on Saturday and Sunday; snacks and drinks during the breaks;

Certificate of Participation;
Transportation to and from the conference venue is not provided.
The fee must be paid within the specified time frame to secure the price.
-------------------------------------------------------------------------------------

To guarantee a safe environment during the conference, the following measures are applied:
HES-code entry and a requirement for all delegates to be either vaccinated or to have a negative PCR test result;
Temperature checks at the school gates as well as a temperature check in the afternoon.
Our school uses ventilation breaks in a regular school time and we will carry on with this policy as it has proved to be helpful in keeping the rooms well-ventilated. Due to this reason, you can see in the schedule sessions broken down into smaller 35 or 40-minute periods with 5-minute breaks in between.
We will have small committees with 12 to 14 delegates not to have crowded classrooms.
We will strongly advise all delegates to follow social distancing rules.
Use of hand sanitisers is encouraged.
Masks are required at all times.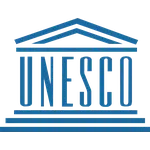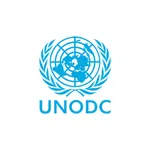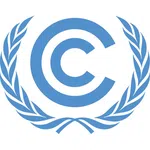 UNSC
UNESCO
OHCHR
UNODC
UNFCCC
Topics
Crimea territorial issues.
Azerbaijan-Armenia conflict.
Topics
Safeguarding heritage sites in war-torn areas.
Countering the aftermath of the Covid-19 pandemic on cultural industries and arts.
Topics
Combatting the impact of Covid-19 on women.
Topics
Social, political and economic aspects of terrorism globally
Strengthening criminal justice capacities of central Asian countries to counter-terrorism.
Topics
Taking measures to ensure the education of the youth on climate change, and ways to utilise it.
Addressing the non-compliance of countries regarding the Paris Agreement