Thank you for showing interest in ICMUN Vienna 2022, organised by the International Community.
This is your first step towards an insightful and motivating experience, exploring and debating the political issues of tomorrow.
Register now!
Application Form
After registering, you will receive an email with all the details about how to proceed and complete your application. After paying the fee and submitting the Terms and Conditions form signed, you will receive a confirmation email including the final steps.
There will be 5 training sessions prior to the event on the 16th of July, 22nd of July, 29th of July, and 4th of August 2022. The event schedule is in the CEST Time zone. The event venue is the Hilton Vienna Park Hotel.
You must be at least 18 years old to participate in the event and hold a minimum B1+ level of English.
If you have any questions, please get in touch with us at intpoliticalcommunity@gmail.com
We are looking forward to your application!
Be part of this new project, be the game-changer, inspire your local community. Apply now!
The International Community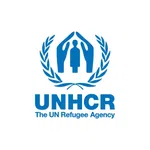 United Nations High Commissioner for Refugees
Topic
Refugees: dealing with immigration resulting from wars while protecting human rights
Chair
Adriano Coco