Establishing Global Peace
ICAC MUN is just going to have a single crisis committee which will be challenging enough to make the delegates think on their toes, it will be fun yet challenging. Every effort to make the experience challenging and fun will be made.
Hopefully, delegates won't be judging this conference by this description as,
'Never judge a book by it's cover'
Delegates will be expected to be well researched in terms of geo-politics as well as major international treaties.
Lastly, heated debates will have additional points as well.
Hope to see you all and have fun.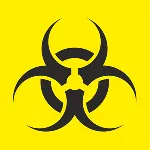 Specialized Crisis Cell
Description
In the committee Specialized Crisis Cell, the delegates will be put through a really challenging crisis that will enable them to enhance their creativity, critical thinking as well as decision making ...
Read all
Chair

Abdulrehman Naveed