in Partnership with UNHRC
Conference Description: International Alliance Model United Nations (Allied with UNHRC)
Tagline: Building the World of Tomorrow
Conference Dates: August 19-20, 2023
Location: Online Conference (Hosted from India)
Whatsapp Group -: https://chat.whatsapp.com/Gz8MqGyD0KP6dQ6kSYDEUG
Name: International Alliance Model United Nations (IAMUN)
Description: The International Alliance Model United Nations (IAMUN) is a prestigious global platform that brings together young minds, future leaders, and aspiring diplomats to engage in meaningful discussions, debates, and negotiations on pressing global issues. IAMUN serves as a bridge between cultures, ideologies, and perspectives, fostering a spirit of cooperation and understanding among participants.
IAMUN is dedicated to nurturing the values of diplomacy, leadership, and international cooperation among the youth. By simulating the workings of the United Nations and other international bodies, IAMUN offers an immersive experience that empowers delegates to think critically, negotiate effectively, and develop innovative solutions to complex challenges.
Partnership with UN Bodies: IAMUN proudly collaborates with esteemed United Nations bodies, including the United Nations Human Rights Council (UNHRC) and the United Nations Children's Fund (UNICEF). This partnership ensures that our discussions are deeply rooted in the principles of human rights, social justice, and the well-being of children. Through our collaboration with UN bodies, IAMUN provides a platform for participants to engage in insightful conversations that mirror real-world diplomatic processes.
Date and Time: IAMUN will take place on August 18-19, 2023. Over the course of two impactful days, delegates will have the opportunity to engage in substantive committee sessions, plenary meetings, and interactive workshops.
Committees: IAMUN offers a diverse range of committees, each focusing on a specific facet of the global issues under consideration. Delegates will have the chance to delve into these topics, debate policies, and draft resolutions that reflect their countries' interests and aspirations. The committee sessions are designed to promote critical thinking, negotiation skills, and collaboration.
Join us at the International Alliance Model United Nations as we embark on a journey of knowledge, collaboration, and diplomatic engagement. Together, let's strive to build a world of tomorrow that is founded on understanding, cooperation, and positive change.
We look forward to welcoming you to IAMUN!
By linking previous editions of your conference you show people how well they were rated!
UNHRC
UNICEF
G20
Topic
Human Rights Of Minorities In Pakistan.
Topic
Access to Quality Education and Technology for Disadvantaged Children in Afghanistan
Topic
Russia Ukraine Crisis and G20 2023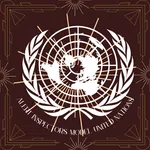 AIMUN I 2023
Jeddah, Saudi Arabia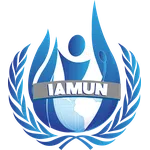 IAMUN 2020
Hyderabad, India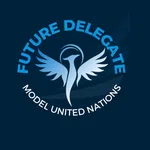 FDMUN 2023
Sharjah, United Arab Emirates