Hello, delegates and esteemed participants,
Welcome to the third edition of the Haileybury Almaty Model United Nations (HALMUN) conference - HALMUN 2023! We are thrilled to have you all here, representing diverse nations and bringing your unique perspectives to this platform of diplomacy and global engagement.
HALMUN has become an exceptional gathering of talented and passionate individuals eager to address the most pressing challenges of our time. As we convene this conference, we aim to create an inclusive and respectful environment where dialogue, collaboration, and creativity thrive. We believe that by fostering an atmosphere of mutual understanding and cooperation, we can generate innovative solutions to the international community's complex issues.
Throughout HALMUN 2023, we have meticulously curated a wide array of committees and topics that mirror real-world concerns, ranging from global security and WHO to environmental sustainability and economic development. These committee sessions will serve as a platform. In addition to committee sessions, HALMUN 2023 will feature inspiring guest speakers, workshops, and social events designed to expand your knowledge, enhance your diplomatic understanding, and provide opportunities for networking with fellow delegates from around the globe. Take advantage of these activities to broaden your perspectives and nurture your passion for international affairs.
In conclusion, we wish you all a memorable, enriching, and transformative HALMUN 2023 experience. May this conference serve as a stepping stone in your journey of positively impacting the world!
Thank you, and let the spirited debates and collaboration begin!
Please register at our official website.
Best regards,
Tomiris Kamitova
Secretary-General.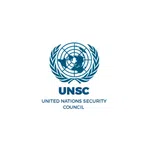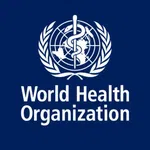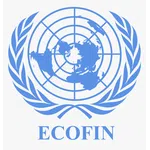 UNSC
WHO
ECOFIN
Description
The United Nations Security Council (UNSC) will address the crucial issue of nuclear proliferation and nuclear strategy in the upcoming HALMUN 2023 conference. With the potential for catastrophic cons...
Read all
Description
In the dynamic world of healthcare, more and more attention is being brought to the pivotal role that research, evidence and information play in achieving better health for all. Knowing the challenges...
Read all
Description
In the ECOFIN committee of this Model United Nations (MUN) conference, delegates will delve into the pressing issue of "Developing Effective Measures to Combat Tax Evasion and Money Laundering in the ...
Read all
Topic
Nuclear Proliferation and Nuclear Strategy.
Topic
Harnessing Research, Information, and Evidence.
Topic
Developing effective measures to combat tax evasion and money laundering in the digital age.
Chair

Alibek Karsybekov