Mission statement
Upon returning from our first model united nations in Venice in February 2018 we were amazed by the project organized by the Liceo Classico Marco Foscarini in Venice, Italy. We had experienced something unique and knew at that moment that we wanted to organize something just like it. So exactly 2 months later preparations for The Amsterdams Lyceum Model United Nations 2020 or HALMUN2020 began.
A Model United Nations is a form of debate that mimics the workings of the United Nations. It aims to educate children and teach them the workings of the UN while being fun and interactive. All around the world MUNs of varying sizes are organized almost every month. We aim to organize MUN of medium size to educate teenagers from Amsterdam and around the world.
HALMUN takes place at The Amsterdams Lyceum, the oldest school in its class in the Netherlands. Located in a monumental building in the south of Amsterdam it has become a staple in the Amsterdam education community and an institution for learning. With HALMUN we aim to put the school in the spotlights dedicating the topics of the UNESCO committee to buildings like it.
Debating is a virtue. Through a debate people can learn more than they would have learned in a week at school. Not only does it improve rhetorical skills, it also improves general knowledge and boosts emotions as empathy. It improves teamwork, analytical skills, writing skills and confidence. In short, debating and writing speeches, are of utmost importance and there is nothing in the world that through our eyes improves teenagers the way debating does.
International cooperation is a virtue. Working together on an international level is something we must cherish in these times. The greatest accomplishments have been made when working together, and only when working together we can achieve world peace and prosperity. We aim to bring together youth from around the world, from all levels of society and form them into future leaders paving the way for future cooperation between countries.
Leadership is a virtue. Good leaders are not born they are formed. Leadership is what drives progress in the first place, people need a leader to follow. In our MUN we strive to start the formation of a new group or leaders ready to take the wheel at large companies, NGOs and even governments. At our MUN it is not only about the debates, it is more than that, it is a two day leadership course, all subconsciously. By debating and speaking with people from other countries you get an open mind on the world fitting for a leader and not only will you speak with them you will meet friends you wouldn't have with at home. Because all the people at our MUN are not strangers, they are not friends with yet.
In shorts HALMUN is a project of a lot of enthusiastic teenagers and with the help from a lot of amazing people we aim to educate teenagers or our age through debating and create new leaders in the process.
Rhetorica delectat docet atque movet,
Yair Karman
Secretary general HALMUN 2020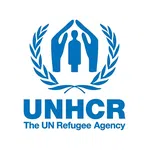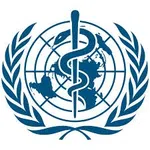 DISEC
UNHCR
WHO
UNHRC
UNEP
Topic
Regulating cluster mines and minefields.
Topic
Taking action to ensure safe and seamless repatriation for refugees
Topic
Combat the effects of forrest fires and carbon emmission.
Topic
Ensuring human rights in refugee and interment camps in the Middle-East and southern Europe
Topic
Renewable energy in the form of nuclear reactions