WELCOME TO THE FIRST EVER EDITION
We are highly pleased to announce the first edition of the Gostynin Model United Nations conference which will take place between the 21st and 23rd of March 2024 in the glorious city of Gostynin.
We warmly invite you to participate in fruitful debates, expanding your horizons and improving your argumentation skills. As a secretariat we guarantee you a unique MUN experience among astonishing countryside scenery.
Contact: Gostmun24@wp.pl
Human Rights Council
Crisis Committee
Security Council
World Health Organization
Un Women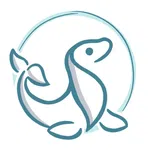 PoMUN 2023
Gdańsk & Sopot, Poland
LubMUN 2024
Lublin, Poland
WARMUN 2023
Olsztyn, Poland