Chairs
May 31, 2019 - Jan 17, 2020
Delegates
Jun 1, 2019 - Feb 7, 2020
Head Delegates
Jun 1, 2019 - Feb 7, 2020
Faculty Advisor
Jun 1, 2019 - Feb 7, 2020
Observers
May 31, 2019 - Feb 16, 2020
Welcome, Delegates!
The GLMUN Organizing Team is back for our second installment of the MUN conference at the Gymnasium Lappersdorf! Having seen the fun you guys had last time, we decided to redo, reiterate and remaster the conference.
Greeting you in Regensburg is an honour for us, a city where the youth is willing to get involved. Culture and internationality receive overwhelming support and modern minds and values fill life into the world heritage site.
We are proud to announce that the next GLMUN conference will be set in early 2020.

Please note that GLMUN 2020 is an highschool-level conference and we will therefore decline any applicants older than 21. Also, we are not able to issue any legal documents required for VISA applications from certain countries.

Timeline:
January 4th, 2020: Deadline for Delegate's Fee
January 1st, 2020: Assignments Reveal, Upload of Study Guides and Handbook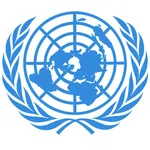 Economic and Financial Committee
Human Rights Council
Topic
Considering the usage of nuclear power as an alternative power source
Topic
Taking measures to ensure safety for civilians in Northern Syria