Applications are now closed.
The University of Glasgow Model United Nations is happy to announce our first-ever MUN conference. The conference will take place between 29th and the 31st of March 2023, we hope to provide a lovely and inviting atmosphere for all at the first GlasMUN Conference.
Here in Glasgow we have been preparing in close collaboration with university officials to ensure engaging and purpose-filled debate and discussion. We hope GlasMUN will provide a platform for all to experience MUN at it's best - whether delegates are completely new to this format of dialogue and diplomacy or for delegates who have had years participating in similarly placed conferences. GlasMUN aims to attract all who wish to have a fairly small and contained conference but with the engagement and atmosphere which can be provided only in Glasgow.
The team of organisers are thrilled to welcome all delegates from everywhere with a useful and captivating conference in the vibrant city of Glasgow.
It feels like everyday there is something new on the horizon of the ever changing world. From, damaging inactiveness to climate change, to the propulsion of growing war in various regions. It is for such reasons as well as many others that GlasMUN 2023's theme is: "Preventing the Apocalypse''. And with it being our first ever conference in Glasgow, we believe such a theme will start this wonderful conference off with a hypothetical BANG.
With diplomacy reaching its limits on the world stage, countries using diplomacy only for its name rather than the betterment of humanity, can and will we as delegates at GlasMUN come together with our passion and understanding of the massive challenges faced internationally to find ground for resolution through debate. As the United Nations in its various forms seeks to find solutions on numerous matters, it is important that we focus in on certain issues to see if any one of us can provide innovative solutions for the problems humanity currently faces. But, also can we challenge the institutions we replicate and adapt to the changing environment we find ourselves in, despite nations internally disagreeing and the delegate being the arbitrator on the GlasMUN stage.
Overall, we hope to see you in Glasgow.
Apply now by heading to our website. Click here for our website.

Date: 29-31st March 2023
Location: University of Glasgow Main Campus

Normal Delegate Fee: £70
Socials Fee: £20
Available committees
Beginner:
The House of Commons (HOC)
The World Health Organisation (WHO)
Intermediate:
The United Nations Conference of Parties (COP)
Expert:
The United Nations Security Council (UNSC)
If you have any questions, please email us at the following email: modelunitednations@src.gla.ac.uk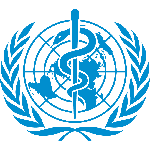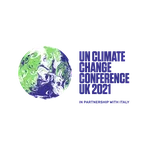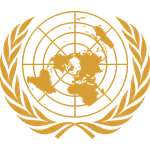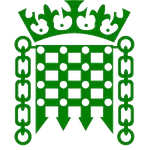 World Health Organisation (WHO)
United Nations Conference of the Parties (COP)
United Nations Security Council (UNSC)
House of Commons
Topics
Tackling the rising threat of antimicrobial resistance
Topic
Mitigating the effects of climate change on food security
Topic
Enhancing nuclear non-proliferation
Topics
A heating natural climate in a heated political climate: Pro-activism and mitigation of the effects of climate change within the United King... Read all
A Disunited Kingdom? Preventing a breakup of the United Kingdom
Chair

Alan Rubin Castejón
Chair

Laura McKenzie