Global Diplomatic Model United Nations is a model UN aimed to solve global issues through diplomacy, dialogue, and debate. We strongly believe that dialogue is the language of peace, which we aim to achieve here. So join us in this great and a fun filled competition to make the world a better place!
CASH PRIZE WILL BE GIVEN TO THE TOP WINNERS(t&c apply)
MORE PREFERENCE WILL BE GIVEN FOR THE DELEGATES OF EXPERT DIFFICULTY LEVEL COMMITTEES(ICIPB ETC).
CONFERENCE DATE: May 27 - May 28, 2023
Benefits of participating in this conference:
All participants will certificate of participation
winners will get certificate of Appreciation
Training sessions will be given prior to the conference
you will be able to enhance your communication skills, diplomatic negotiations etc
Will be able to meet people from different backgrounds, regions and interact with them.
GDMUN will have one special element that is not there in any other model UN conferences.
TO THE SPONSORS:
We are excited to announce our upcoming Model United Nations conference and we invite you to partner with us as a sponsor. As a sponsor, you will not only have the opportunity to support the development of future leaders and promote global cooperation, but you will also receive free promotion of your products or services to a diverse and engaged audience. Your sponsorship will help us provide a platform for students to engage in productive debates, learn about diplomacy and policy-making, and foster important skills such as critical thinking and public speaking. Join us in shaping the next generation of world leaders while also promoting your brand. Contact us today to learn more about sponsorship opportunities.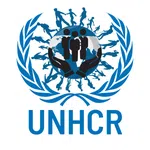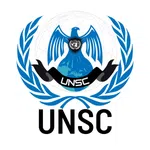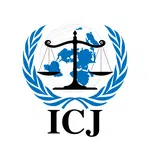 United Nations High Commissioner for Refugees (Ex Comm)
United Nations Security Council (UNSC)
Inter-Committee International Press Bureau (ICIPB)
United Nations Women
INTERNATIONAL COURT OF JUSTICE
Description
The United Nations High Commissioner for Refugees (UNHCR) is mandated by the United Nations to lead and coordinate international action for the worldwide protection of refugees and the resolution of r...
Read all
Description
The United Nations Security Council (UNSC) was established in 1945 via the establishment of the UN Charter at the end of World War II. As one of the UN's six principal organs, the Security Council is ...
Read all
Description
During the conference, the members of this committee are free to visit other committees. The delegates of this committee have the unique power to interview delegates of other committees. Here, analyti...
Read all
Description
The International Court of Justice (ICJ) is the principal judicial organ of the United Nations (UN). It settles legal disputes between states and gives advisory opinions on legal questions referred to...
Read all
Topics
Addressing Internal Displacement
Topics
Ensuring women's safety in war-tone regions
Topic
Israel-Palestine conflict
Chair

Fathima M Tabassum
Chairs
Chair
Aparna Sharma
Chairs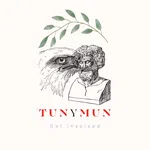 TUNYMUN 2023
Djerba, Tunisia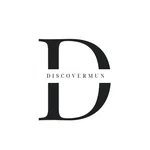 DMUN 2022
Online, Singapore