Empowering the Next Generation of Global Changemakers
FDLMUN aims to inspire the next generation of diplomats and leaders through interactive debates and conferences, where delegates will develop their skills in diplomacy, leadership, critical thinking, and problem-solving skills.
Representing their respective countries within the committees, they will also tackle some of the most urgent and complex challenges facing the world today, such as climate change, human rights, cybersecurity, and global health.
FDLMUN is more than just a simulation; it is an opportunity for young people to connect with peers from diverse backgrounds and perspectives, to learn from experts and mentors in various fields, and to take action on the issues they care about.
Join us at Future Leaders Diplomatic Conference MUN and be part of the change you want to see in the world!
Should you have any questions, please feel free to contact us via email, WhatsApp or pm us on instagram via fdl_mun
By linking previous editions of your conference you show people how well they were rated!
United Nations Security Council (UNSC)
United Nations High Commission for Refugees (UNHCR)
United Nations Human Rights Council (UNHRC)
World Trade Organisation (WTO)
G20
Description
The Security Council has primary responsibility for the maintenance of international peace and security. It has 15 Members, and each Member has one vote. Under the Charter of the United Nations, all M...
Read all
Description
The United Nations High Commissioner for Refugees (UNHCR) is a United Nations agency mandated to aid and protect refugees, forcibly displaced communities, and stateless people, and to assist in their ...
Read all
Description
The Human Rights Council is an intergovernmental body within the United Nations system made up of 47 States responsible for the promotion and protection of all human rights around the globe. It has th...
Read all
Description
The World Trade Organization (WTO) is the only global international organization dealing with the rules of trade between nations. At its heart are the WTO agreements, negotiated and signed by the bulk...
Read all
Description
The Group of Twenty (G20) is an international forum consisting of 19 countries plus the European Union (EU). It brings together the world's major advanced and emerging economies to discuss global econ...
Read all
Topics
Addressing the Israel-Palestine Conflict
Addressing the Russia-Ukraine Conflict
Topics
Finding Durable Solutions for Refugees by Ending Statelessness
Addressing the problem of Climate-Based Refugees
Topics
Addressing Human Rights Violations in Palestine
Addressing Human Rights Violations in the Korean Peninsula
Topics
Addressing the USA-China Trade War
The Challenges and Opportunities of Digital Trade and E-commerce
Topic
"Examining the Tax Challenges arising from the Digitalisation of the Economy and Evaluating the Effectiveness of a Global Tax Agreement on M... Read all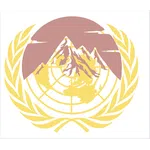 YTMUN 2023
Mumbai, India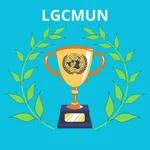 LGCMUN 2023
Nelson, New Zealand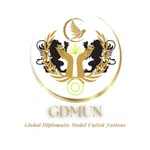 GDMUN Conference 2023
Coimbatore, India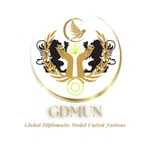 GDMUNHC 2023
Coimbatore, India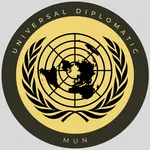 UDMUN 2024
Mumbai, India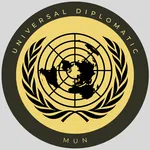 UDMUN 2023
Mumbai, India