Negotiate for an Inclusive Global Future
Economix: Global Economic Challenges is an annual international event held by Kanopi FEB UI, a student organization run by the undergraduate economics students of the Faculty of Economics and Business, Universitas Indonesia. The event aims to enlighten the general public regarding the most crucial economic issues of today. This year, our grand theme is 'Inequality in the Modern Era: An Unresolved Question'. One agenda of the 5-day long event is the Economix-MUN, a Model United Nations conference with a council and topic that relates to the grand theme of the event. Our council for this year's Economix-MUN is the World Trade Organization (WTO) with the topic "Free Trade or Fair Trade: Re-examining Perspectives on Free Trade to Reduce Global Inequality". Our choice of council and topic comes out of the recognition that inequality and international trade are two very interrelated issues. While the WTO has been the main proponent and arbiter of free trade and its rules and regulations, these roles are being increasingly questioned in the face of existing trade inequality between countries. It is necessary to recognize that developed and developing countries have different capacities and capabilities with regards to international trade. The question then arises as to whether it is fair to subject developing countries to the competitive pressures brought forth by free trade considering their lack of ability to participate fully in international trade.
For example, debates have recently risen regarding the issue of the trade war between China and the United States. China defends its action as a way to develop its economy to the level of other economically developed nations. However, this comes with the consequence of worsening other countries' economic position by reducing the competitive ability of developed countries through advantages in the supply of low-cost labor. In this council, we expect to see debates that revolve around the role of WTO as an international organization that monitors and regulates international trade. Delegates are expected to answer the question of whether WTO should remain true to its original founding purpose of staunchly defending the rules and institutions of free trade, or if the WTO should reform itself and allow the relaxation of certain free trade rules to protect the sovereignty of developing countries and protect their standing in international trade. In other words, delegates are expected to find the answer to the question of whether or not free trade is in fact fair trade.
Join the conference if you wish to have a deeper and more holistic understanding of the important economic issues of today. You will have the opportunity to meet and network with international delegates from all around the world as well as develop your public speaking and negotiation skills. You will also be accorded the opportunity to experience all that the tropical and bustling city of Jakarta has to offer. Join us to experience it all and see you in November!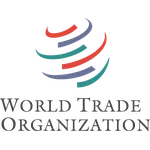 World Trade Organisation
Topic
Free Trade or Fair Trade: Re-examining Perspectives on Trade to Reduce Global Inequality