Greetings, Future Delegates!

Economix: Global Economic Challenges is an annual international event held by KANOPI FEB UI, a student organization run by undergraduate economics students of the Faculty of Economics and Business, Universitas Indonesia. The event strives to be the medium for participants of diverse backgrounds and disciplines to share, discuss, and find potential solutions to current global economic issues and take part in several main events that include the International Dialogue, International Seminar, Paper Competition, Essay Competition, and Model United Nations.
The 21st Economix Model United Nations will take place again at an on-site conference for a workshop session and six committee sessions. Delegates will experience three days of rewarding diplomatic experience, filled with rich debates and negotiations by representing countries from around the globe in a United Nations council and to expose delegates on current world issues and how different nations approach the problem. Highly experienced conference directors will guide the discussions, accompanying delegates in crafting a joint draft resolution and ultimately select the highest performing delegates to receive awards.
Economix MUN is one of a few MUN conferences who provides prizes to distinguished delegates. In each council,
the best delegate will get $250,
the most outstanding delegate will get $200,
the honorable mention will receive $150,
and the best position paper will receive $40.
What are you waiting for? Register now and get a chance to win prizes up to $1280+!

Participation Fee:
National (Indonesian) Delegate:

Non-Accomodation: IDR 650.000
Accomodation: IDR 1.150.000

International Delegate:

Non-Accomodation: US $40
Accomodation: US $80
More information on the event as well as topics and themes can be read in our official website and booklet : www.economixfebui.com , or rather, head on to our instagram at @economixfebui !
Contact person:
Fadhil (+62 858-9195-6630)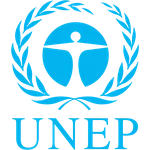 Economic and Social Council (ECOSOC)
United Nations Environmental Programme (UNEP)
Description
The Economics and Social Council (ECOSOC) is one of the six principal organs of the United Nations which is responsible in coordination on economic and social fields. It mandates the promotion higher ...
Read all
Description
The United Nations Environmental Programme (UNEP) is one of the United Nations agencies that focused on responding on environmental issues. It mandates to provide leadership and encourage partnership ...
Read all
Topic
Socioeconomic Impacts of Deglobalization
Topic
Access to Clean Energy in Developing Countries