Sustainable Climate Action: Shifting the Focus toward the Environment
DSTMUN is a three-day-long simulation of the proceedings of the United Nations that provides junior high school and high school students (grades 8 to 12) with the opportunity to improve their English and debating skills while discussing global issues on an international level.
Being a conference made by students for students, DSTMUN proves that youth is indeed capable of achieving important tasks, which is exactly what delegates will be called upon to do during the three days of our conference.
In general, MUN conferences offer participants the opportunity to raise their voices, get familiarized with current international challenges, and develop their personalities. We are, therefore, honoured to have established the tradition of MUN in our school, and we wholeheartedly invite you all to become a part of the DSTMUN family, have fun and conquer the art of diplomacy!
We very much hope to welcome you at our conference in November!
For applications, fees and further information check out our website www.dstmun.com!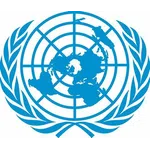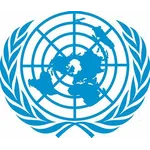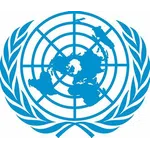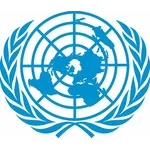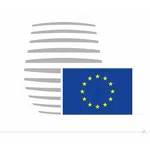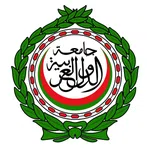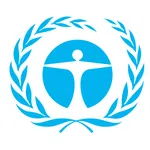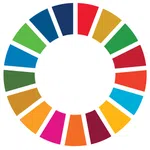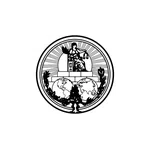 Disarmament and International Security Committee (GA1)
Economic and Financial Committee (GA2)
Social, Humanitarian and Cultural Committee (GA3)
Special Political and Decolonization Committee (GA4)
Security Council (SC)
EU Council (EU)
Arab League (AL)
Environmental Committee (EC)
Youth Delegate Forum (YDF)
International Court of Justice (ICJ)
Description
The prohibition of Weapons of Mass Destruction (WMD), i.e. biological, chemical and nuclear weapons, is a typical theme encountered in this Committee. Furthermore, particular war zones or arms race in...
Read all
Description
It targets all three components equally, i.e. social issues (e.g. gender discrimination), humanitarian crises (e.g. refugees) and cultural matters (e.g. protection of cultural heritage in time of war)...
Read all
Description
It deals with Special Political and Decolonization affairs, i.e. territorial disputes, colony-mother country clashes and intricate diplomatic issues. Typical examples of issues include the territorial...
Read all
Description
As opposed to the General Assembly, the jurisdiction of which is limited and clearly consultative, the UN Security Council (UNSC) is the most powerful UN principal organ. It consists of only 15 member...
Read all
Description
The Council of the European Union is a simulation of the proceedings of the European Union. The delegates represent EU member states and debate about several major issues....
Read all
Description
The Arab League is a regional intergovernmental organization made up of 22 member states from the Arab world. It was founded in 1945 with the purpose of promoting cooperation among its member states, ...
Read all
Description
The United Nations Environmental Committee is a specialized agency of the United Nations that was established in 1972. The committee is responsible for promoting international cooperation on environme...
Read all
Description
This committee is designed especially for beginner delegates, to learn how MUN functions, especially the promotion of the UN's SDGs. With this year's YDF topic being "Protecting Biodiversity and Promo...
Read all
Description
The International Court of Justice (ICJ) is a principal UN organ that operates on a totally different way from all other MUN Committees. It simulates the UN ICJ, headquartered in the Hague, where coun...
Read all
Topics
Mitigating the Impact of Climate Change on International Security
Reducing Illicit Drug Trafficking through Maritime Routes
Topics
Addressing the Phenomenon of Green-Washing in Private and State-Owned Corporations
Evaluating the Challenges and Opportunities of Transitioning to a Digital Economy
Topics
Reducing Civilian Risk due to Climate-Related Extreme Events in LEDCs
Safeguarding the Rights of Activists and Protesters during Worker Strikes
Topics
The Question of Indigenous Land Rights and Resource Exploitation
Addressing the Root Causes of current Political Tensions in El Salvador
Topics
Mitigating Recent Terrorist Insurgencies in the Sahel Region of Africa
Examining the Current State of the Iran Nuclear Program Regulations
Reducing the Security Impact of Renewed Tensions in Nagorno-Karabakh
Topics
Reducing the Environmental Impact of Over-Tourism in Europe
Developing Measures to Ensure Transparency of National Politicians within EU Organs and Institutions
Addressing the Phenomenon of Cocaine Capitals within the EU
Topics
Formulating a Collective Response Towards the Yemeni Civil War ​
Tackling the Issue of Water Scarcity in the Middle East
Diversifying Arab League Economies by Reducing Dependence on Oil Revenues
Topics
Promoting the Use of Sustainable Mining Practices
Tackling the Risk of Desertification in Southern Europe and the Adriatic Sea
Investing in Carbon Capture Technologies as a Means to Reduce Greenhouse Emissions
Topics
Tackling Animal Abuse and Mistreatment in Factory Farms
Mitigating the Effects of Misinformation on the Subject of Climate Change
Topic
Corfu Channel (United Kingdom of Great Britain and Northern Ireland v. Albania)