University Students and High School Students
Chairs
Dec 1, 2018 - Jan 31, 2019
Delegates
Jan 13, 2019 - Jun 8, 2019
Head Delegates
Feb 17, 2019 - May 31, 2019
Faculty Advisor
Feb 17, 2019 - May 31, 2019
Settling conflicts in the Middle East and South Asia
We are proud to introduce you to the fourth edition of the Model UN conference at the German School of Prague. It will be held between the 21st and 24th of June 2019 and is open to all high school and undergraduate university students under the age of 25.
We believe that your diligent preparation and our hard work combined are sure to result in a conference unlike any other - better, bigger, and more interesting than the years before!
This year, we have also decided to offer a special discount - the early bird delegate fee - that will be available until February 28th. If you sign up early enough you will get 25% off (30€). From March the 1st, the regular delegate fee will be 40€.
Fees are to be paid by wire transfer to our bank account:
Name: Giulia Teufel
Account number: 1179804002/5500
IBAN: CZ18 5500 0000 0011 7980 4002
SWIFT: RZBCCZPP
Bank: Raiffeisenbank a.s.
Amount due: €40/CZK1050 or €30/CZK800 for applications until including February 28th 2019.
Fees have to be paid within three weeks (15 work days) after acceptance.
Due to reasons beyond the Secretariat's control, the fees are non-refundable.
To keep up with all the news, make sure to follow our social media platforms, where we will regularly update you on the ongoings and planning of the conference.
https://www.facebook.com/DSPMUN/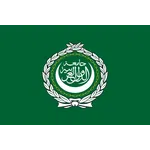 Security Council (SC)
Historical Security Council (HSC)
Human Rights Council (HRC)
Economic and Social Council (ECOSOC)
Special Political and Decolonization Committee (SPECPOL)
Disarmament and International Security Committee (DISEC)
Social, Cultural and Humanitarian Issues Committee (SOCHUM)
United Nations Office on Drugs and Crime (UNODC)
Arab League
Topic
The issue of Turkish - Kurdish tensions and a threat of an open conflict
Topic
The Israeli-Palestinian Conflict, 1948
Topics
Elimination of childrens' forced marriages in South Asia
Strengthening the freedoms of sexual orientation and gender identity in South Asia
Topics
Strengthening workers' rights in the Persian Gulf
Addressing the issue of sustainable oil production in Saudi Arabia
Topic
Building lasting peace in Palestine on the foundation of the Israeli-Hamas ceasefire from November 2018
Topic
Addressing expanding Chinese intelligence activities abroad
Topics
Measures to protect victims of human trafficking in South Asia
Improving the literacy rate among children and young women in South Asia and the Middle East
Topic
Preventing international drug trafficking in South East Asia
Topic
The impact of the Qatar blockade on the region of the Middle East
Chair

Jasmin Zakie
Chairs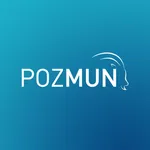 POZMUN 2019
Poznań, Poland