Dominican Republic International Model United Nations 2020
Due to the current pandemic, the first ever edition of Dominican Republic International Model United Nations (DRIMUN) 2020 will be held in an online platform from the 1st to the 2nd of December, 2020. The conference will serve as the meeting point for students to discuss issues of global relevance as they delve into the realms of the United Nations.

DRIMUN aims to bring together purposeful, informed and globally minded citizens. During the 2 day simulation, delegates, representing nations from all corners of the globe, will enhance their critical thinking, negotiation and public speaking in an unparalleled learning environment.
More ingformation can be found on our website: www.drimun.com!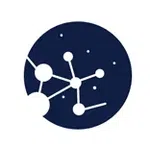 Security Council
United Nations High Commissioner for Refugees
North Atlantic Treaty Organization
The Assembly of Space Giants
Disarmament and International Security Committee (DISEC)
Topic
1. Situation in Crimea (2014)
Topics
1. Countering toxic narratives about refugees and migrants.
2. Economic inclusion of refugees.
Topic
1. Mitigating Transnational Terrorism in Shared Border Countries.
Chair

Fabian Fidalgo
Chair

Mariale Cornelio