Greetings, future world leaders!
Dian Harapan Lippo Village will hold our 3rd iteration of DHMUN on 28 - 29 October 2023.
During our second event, we managed to touch 12 countries from 4 continents with delegates aged 12-25, and would love to expand our network more this year.
Therefore, we would like to invite YOU to be a part of DHMUN 2023.
Please read our proposal at: https://bit.ly/DELIGHTMUN_Proposal before registering to understand more about our conference.
Register yourself here: https://forms.gle/x9PoaEQW8dvZLmUx5

Kindly note that the registration fee will be:
1. Delegate: $10 USD
2. Delegation: $9 USD/delegate (the maximum amount of delegates per delegation are 7 delegates). Delegations may transfer the accumulative registration fee for all of their delegates (e.g. Delegation A sends 5 delegates, transfers Rp 135.000,00 x 5 = Rp 675.000,00), and use the same payment proof in all of the registration forms.
Please transfer your registration fee via our Wise – A/C P58467232.
For any inquiries, kindly contact us at:
Email: sdhmundebate@gmail.com
Whatsapp: +62 812 1198 3366
We look forward to having you in our conference!
See you soon, delegates!
Regards,
DHMUN 2023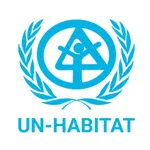 United Nations Human Settlements Programme (UN Habitat)
Topic
Improving Urban Slums and Ensuring Access to Adequate Housing