DAAMUN's Free Online MUN Conference!
DAAVMUN - Dubai American Academy Virtual Model United Nations
The team at DAAMUN is hosting an online THIMUN based conference this August free of charge! Please visit our website daamun.org to sign up!
UNHCR's Model UN Refugee Challenge
We are proud to announce that our conference will be participating in the United Nations High Commissioner for Refugee (UNHCR)'s MUN Refugee Challenge.
Your resolutions will be reviewed by UNHCR officers and policymakers and will have the potential to have a real impact on pressing global issues! The best ideals will be shared by official UNHCR media handles and policymakers.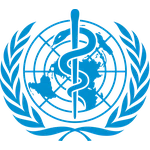 Security Council
Social, Cultural, and Humanitarian Committee (SOCHUM)
Disarmament and International Security Committee (DISEC)
Human Rights Council
World Health Assembly (WHA)
Topics
The border clashes between India and China
The security situation in the Sahel
Topics
The preservation of national historical monuments and world heritage sites
Protecting the right to peaceful assembly and protest worldwide
Re-assessing the jurisdictions and operations of policing services worldwide
Topics
Addressing hydro-political issues in Sub-Saharan Africa
Determining the ethical and security ramifications of drone usage in warfare - both internal and external
Preventing the illicit dissemination of small arms and light weapons
Topics
The issue of refugee displacement as a result of climate change
Supporting the economic inclusion of refugees worldwide
Improving access to education for refugees worldwide
Topics
Combating the spread of misinformation during global health crises.
The issue of maintaining essential health services in developing nations during future pandemics.