C'MUN is one of Spain's leading MUNs
General applications open until 31st of March - 100€ Conference Fee and 30€ Socials Fee
To apply, go to: https://www.cmunbcn.org/apply/
Our conference was founded in May 2006 by ANUE, the United Nations Association of Spain, together with students from Catalan universities that wanted to provide a new and fresh platform for young people to be involved with the work of the United Nations.
C'MUN was the first Spanish simulation of the United Nations bodies in the country for university students. Its immense success in the first edition has kept the conference alive for more than 15 years, counting with 150-200 participants each year coming from more than 50 different universities all around the world. The tireless enthusiasm of the delegates, chairs and organizers convinced us that C'MUN was not only a commendable experience, but also something that had become a fundamental activity for university students and future leaders of the world.
C'MUN attracts both beginners and MUN veterans, giving all participants the opportunity to learn, discover, improve and share their abilities, enabling intense and profitable debates in all committees. One of the most remarkable aspects that we are very proud of is the involvement of the Catalan institutions (Parliament, City Council and Government of Catalonia) in the conference, as well as the high academic quality of the topics discussed each year.
From the 13th to the 16th of April, join us in Barcelona and be part of an unforgettable experience!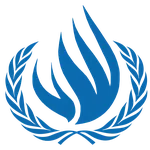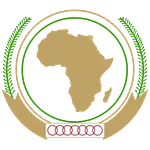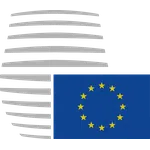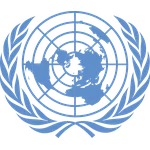 United Nations Human Rights Council
United Nations Women
African Union
European Council
United Nations Security Council
Description
C'MUN is once again participating in the UNHCR Refugee Agency 2023 challenge to debate issues related to the topic of internal displacements, using a scope based on the protection of indigenous commun...
Read all
Description
Including this committee in the model provides an essential platform to find ways to solve one of the most grave problems of our day and age: overcoming gender inequality. The agroindustrial sector i...
Read all
Description
Africa is one of the most populous continents in the world and the member states of the AU have been working towards closer cooperation and development programmes to improve the lives of their citizen...
Read all
Description
Within one of the guiding EU institutions, two very complex, current and technical topics will be discussed: one regarding energy policy and the current crisis that EU MS are experiencing due to their...
Read all
Description
Territorial conflicts are a very common topic of discussion in the Security Council, which is why the Western Sahara matter will be tackled together with another very important and broader issue: a po...
Read all
Topics
Protection of Indigenous peoples: addressing internal displacements
Ensuring the right of freedom of speech and expression during conflicts and social movements
Topics
Tackling gender inequalities in the global agroindustrial sector
Women's role in peacebuilding and conflict settlement processes
Topics
Combating child recruitment from terrorist organizations in the Sahel region
Visa Free Africa: the implementation of a borderless AU area
Topics
Addressing the energy crisis in the European Union in the next decade
Tackling cybersecurity and the use of spyware as a surveillance tool in the EU
Topics
Addressing the Western Sahara matter
Discussing a reform of the Security Council
Chair

Maria Bertrán Mur
Chairs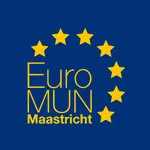 EuroMUN 2023
Maastricht, Netherlands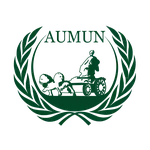 AUMUN 2023
Madrid, Spain