The perfect conference for beginners!
We at Carlsbad International School would like to formally invite you to the second annual CIMUN 2019! CIMUN is a four-day conference simulation of the United Nations for high school students. This year's conference takes place March 14-17, 2019 and is held in Karlovy Vary, Czech Republic.
December 2018 marked the 70th anniversary of the Universal Declaration of Human Rights. Human Rights rights are the basic statutes to help protect the wellbeing of a person. The Declaration of Human Rights has 30 articles protecting the rights of humans, some of these include: the equality of rights, the right to life, and the right to a nationality. CIMUN is dedicating this year's conference to celebrate the 70th anniversary of Human Rights and reaffirm our commitment to its principles and standards. We hope to provide you with a unique experience!
CIMUN prides itself in not only offering an MUN conference that is both professional and educational, but one that is suitable for both beginners and experienced MUN students. We believe that CIMUN is a great way for students to hone in on their existing and developing MUN skills which is why we offer a workshop for all students during our conference. This workshop will also serve as a way to bridge gaps between students and other delegations through team-building activities that will carry over into their committees and debates throughout the entire conference.
Thank you for your interest in CIMUN 2019! We look forward to working with you and welcoming you to Carlsbad International School!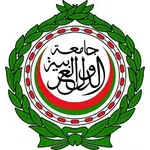 Security Council
Arab League
ECOSOC
SOCHUM
Topics
​Treatment of detainees in Sri Lanka. ​ ​
Cybersecurity and the right to remain private​
Topics
The discrimination of women in Saudi Arabia ​
Child protection in the occupied Palestinian territory
The unlawful detention of children in Somalia ​​
Topics
Exploitation of the petroleum industry in Nigeria by foreign corporations ​​
The use of child labour in Southeast Asian sweatshops by international corporations.
Inadequate living conditions of slum-dwellers in rapidly growing urban centres
Topics
Freedom of speech in Turkey
Gender inequality in Saudi Arabia