University Students and High School Students
Chairs
Apr 28, 2023 - Jun 1, 2023
Delegates
Apr 27, 2023 - Jun 1, 2023
Head Delegates
Apr 27, 2023 - May 31, 2023
Faculty Advisor
Apr 27, 2023 - May 31, 2023
Observers
Apr 28, 2023 - Jun 7, 2023
You are capable of more than you know
Good part of the day, dear chairs, delegates, observers! We are so happy that you payed attention on Central Asian Model United Nations. (CAMUN'23)
We willingly believe that every person in the world is unique, so we decided that our event will be held online!

Our organizers are focused not only on solving global world problems, but also on having a good time and meeting various interesting people from different parts of our planet.
Together we will make the world a better place :)
We will be waiting for each of you!
With love and best wishes,
CAMUN:)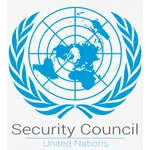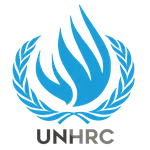 Security Council
Economic and Social Council
Human Rights Council
Topic
Terrorist propaganda online
Topic
The social and economic impact of transient remote workers quality of life
Topic
International cooperation for access to justice, remedies and assistance for survivors of sexual violence