Empowering the leaders of tomorrow, today
CAMAMUN is thrilled to announce its upcoming conference, set to take place in the vibrant city of Almaty in 2023. As one of the largest student led international Model United Nations (MUN) event in Central Asia, CAMAMUN provides a platform for young delegates from diverse backgrounds to engage in thought-provoking debates, diplomacy, and problem-solving simulations.
this conference will take place at de montfort university on july 2nd and 3rd.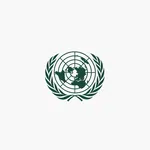 Disarmament and International Security Committee
Description
The topic of nuclear disarmament and non-proliferation focuses on strengthening international efforts to reduce the threat posed by nuclear weapons. Nuclear weapons have the potential for catastrophic...
Read all
Topic
Nuclear disarmament and non-proliferation: Strengthening international efforts to reduce the threat of nuclear weapons.