"Ending Disparity: Promoting Diversity"
Bremen International Model United Nations (BRIMUN) is a student-run society at Jacobs University Bremen. It aims to reinforce the founding principles of the United Nations among the youth. It encourages diversity, multiculturalism, co-existence, and intellectual debate on the modern day issues faced by the world that we live in. BRIMUN'19 will be focused around the themes of migration, diversity, and interculturalism, in light of the Migration Challenges faced by Europe following the Migrant Crisis. Please get in touch with us if you have any queries regarding the conference!
By linking previous editions of your conference you show people how well they were rated!
United Nations Human Rights Council (UNHRC)
Security Council
Brexit Council
Economic and Social Council (ECOSOC)
Disarmament and International Security Committee (DISEC)
Topics
Religious persecution in Asia and the Middle East
Topics
The recognition of Kurdistan as an Independent State
State sponsored disinformation campaigns; international cybersecurity legislation
Topics
The Economic and Humanitarian Crisis in Venezuela
Sanctions as means of political and economic coercion
Topics
Regulating the use of Lethal Autonomous Weapons Systems and Artificial Intelligence in warfare
International Terrorist Recruitment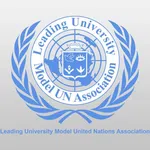 LUMUN 2019
Sylhet, Bangladesh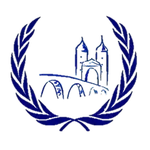 HDMUN 2019
Heidelberg, Germany