University Students and High School Students
Chairs
Aug 11, 2023 - Sep 15, 2023
Delegates
Aug 11, 2023 - Sep 30, 2023
Head Delegates
Aug 11, 2023 - Sep 30, 2023
Faculty Advisor
Aug 11, 2023 - Sep 30, 2023
Observers
Aug 11, 2023 - Sep 30, 2023
Creating World Leaders for Better Tomorrow
Welcome to our First Ever Edition of the BGMUN.
BGMUN is a Student-led Non profit Organization aimed at providing a platform for young minds to engage in constructive debates on global issues and gain valuable insights into the workings of the United Nations. This conference promises to be an exciting opportunity for high school and university students to develop their negotiation, communication, and leadership skills while engaging in a simulated United Nations General Assembly.
The conference will be held virtually, bringing together students from all over the world to discuss and debate critical issues that affect our global community. The event will feature committee sessions, keynote speeches, and workshops, all designed to enhance participants' understanding of global issues and the role of the United Nations in addressing them.
The conference will focus on the beginners who just entered the MUNNING and hopes to give them a great experience in their first or beginner conference.
The conference mainly focuses on the following themes: peace and security, human rights, sustainable development and international cooperation. . Participants will represent different countries and engage in lively discussions on topics such as disarmament, human trafficking, and the role of the UN in global governance.
We invite all high school and university students to participate in this exciting event and take the first step towards becoming global citizens who are equipped to tackle the complex challenges facing our world today.
Thank you for your interest in BGMUN, and we look forward to your participation in this inaugural Model UN conference!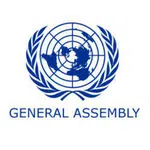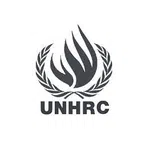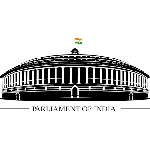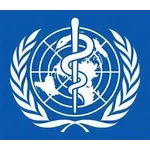 United Nations General Assembly
United Nations Human Rights Council
Group of Twenty (G-20)
All India Political Party Meet (AIPPM)
World Health Organization
Topic
Discussing Practical Measures for Prevention of Arms Race in Outer Space
Topic
Ensuring the prevention of Human Rights with recent increase in reliance over Artificial Intelligence.
Topic
Deliberation on Achieving Sustainable growth and transition to a low-carbon economy with special emphasis on Digital Public Infrastructure
Topic
Discussing the concept of Secularism in India in light of Uniform Civil Code.
Topic
Achievement of Universal Health Coverage with Special Emphasis on SDG-3.
Chair
Yaniv Lakhani
Chairs
Chair

Afsha Rashid