Uniting Minds, Building Bridges: Shaping a Better World through Diplomacy
British Columbia Model United Nations (BCMUN) is a highly anticipated two-day hotel conference that takes place annually in the beautiful city of Vancouver, BC. The conference offers high school students from around the world an opportunity to practice their public speaking, debate, diplomatic attitudes, and critical thinking skills. BCMUN provides an environment that is conducive to personal growth and learning, enabling students to develop the skills necessary to become effective communicators and future leaders.
With BCMUN, hundreds of students can learn about different world issues and make new friendships. The conference offers a diverse range of committees, from UN General Assemblies to advanced crisis committees, where students can discuss and debate global issues such as climate change, nuclear disarmament, and human rights. BCMUN's committee simulations allow students to gain a deeper understanding of various perspectives and cultures. It provides an atmosphere that fosters the sharing of ideas and cultural exchange, while also allowing students to form connections with peers from around the world.
DISEC
SOCHUM
ASEAN
UNSC
HCC
FCC
Description
The Disarmament and International Security Committee (DISEC), was founded in 1945 as the first committee of the United Nations. The committee was formed along with the UN Charter, serving as a body ma...
Read all
Description
The Social, Humanitarian, and Cultural Committee (SOCHUM), was founded in 1945, as the Third General Assembly of the United Nations. As a committee, SOCHUM is dedicated to advancing the cause of human...
Read all
Description
Member states in Southeast Asia make up the Association of Southeast Asian Nations (ASEAN), a regional intergovernmental organization. Since its founding in 1967, ASEAN has worked to advance regional ...
Read all
Description
The primary institution in charge of preserving world peace and security is the United Nations Security Council (UNSC). The UNSC, which has 15 members including 5 permanent members with veto power, is...
Read all
Description
With our historic crisis committee at Model UN, take a trip back in time and explore the world of historic crisis management. As a member of this committee, you will be taken back in time to a particu...
Read all
Description
With this fictional crisis committee, you will enter the world of crisis management. You will apply your creativity and critical thinking abilities to problems and develop creative solutions, working ...
Read all
Topic
Proliferation of Small Arms and Light Weapons
Topic
Child Labor in Developing Countries
Topic
Regional Responses to Natural Disasters and Humanitarian Crises
Topic
Second Sino-Japanese War (United Front Perspective)
Topic
Star Wars - The Clone Wars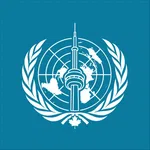 TMUN 2023
Toronto, Canada