BAYMAU22
Apply now on our Website! Attend in person or online!
Africa and the Diaspora.
Rethinking the role of Africans and Afrodescents for the mother continent
The Model African Union Bayreuth Conference 2022 is going to take place from the 5th to the 9th of October in a hybrid format! We will have two Committees in person in Bayreuth, Germany and one online!
We are looking forward to this new experience together with you!
Apply here:

Please apply here as a chair (online or in person):
https://www.modelafricanunion.de/apply-as-chair/
Please apply here as a delegate (online or in person):
https://www.modelafricanunion.de/apply-as-delegate/
About BAYMAU22
On the African continent, the Diaspora's recognition had political ramifications, as the African Union defines the African Diaspora as "consisting of people of African origin living outside the continent, irrespective of their citizenship and nationality and who are willing to contribute to the development of the continent and the building of the African Union."
The purpose of this conference is to increase awareness of African diaspora participation and the critical role of transnational communities in promoting development in their home countries and throughout the African continent.
For more information visit: www.modelafricanunion.de
Instagram: @maubayreuth
Committees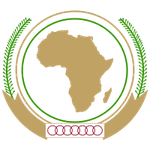 Economic, Social and Cultural Council (ECOSOCC)
Description
The Economic, Social and Cultural Council was established by the Assembly of the African Union as an advisory organ in 2004. Its major tasks are the discussion and promotion of the objectives, visio...
Read all
Topics
The fight for the restitution of art: possibilities of intervention from the perspective of the African diaspora
The sixth region of Africa: how to (re-)integrate heritage through citizenship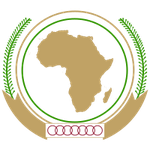 STC on Migration, Refugees and Internally Displaced Persons (IDPs)
Description
Specialised Technical Committees (STCs) are thematic Committees and are answerable to the Executive Council. Each STC is composed of Member States' ministers and senior officials responsible for sec...
Read all
Topics
Intersectionalities in times of war: the case of African refugees in the Russia-Ukraine war
The scope and challenges of the African Union passport: economic, social and political (underpinning) aspects for intercontinental movement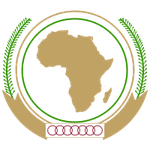 STC on Education, Science and Technology
Description
The Specialized Technical Committee on Education, Science and Technology works on elaborating, adopting and monitoring the implementation of the African Continental Strategy for Education and the Cont...
Read all
Topics
Towards a democracy of knowledge: Decolonizing African education systems and establishing pan-African knowledge platforms with support of th... Read all
Innovations from Africa: Circulating African-sourced knowledge around the globe