A letter from the Secretary General
Dear delegates,
It is my greatest pleasure to welcome you to AUMUN 2018, and as the Secretary General, I can only hope that you will have the best Experience. AUMUN is more than just a MUN, it is a cultural mixture where knowledge has no limit. Organized by UAMIMUN, the MUN Society of the Universidad Autónoma de Madrid, this edition will be held in our alma mater: the Faculty of Law of the Universidad Autónoma de Madrid. This third edition wishes to follow the example of AUMUN 2017 and AUMUN 2016, consolidating this adventure as a model where debate, services and social events are on point. Born in 2012, UAMIMUN is a consolidated MUN Society, having trained almost 200 delegates, sent delegations to the post prestigious conferences and having achieved awards in both National and Internacional Conferences.
AUMUN held its first edition on 2016, receiving more than 150 national and international delegates, succeeding beyond our initial expectations. During its second edition AUMUN consolidated itself as a model where fun and work unite to bring you the best experience possible. With the desire of bringing you the best, the Secretariat is already working tirelessly to make AUMUN 2018 a memorable experience that we cannot wait to share with you. Finally, thank you for your support and interest on our conference, we really hope we are able to transmit to you the eagerness and determination that we are putting on it.
Julia Chiloeches Torrecuadrada
Secretary General
By linking previous editions of your conference you show people how well they were rated!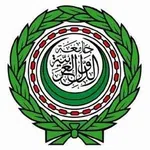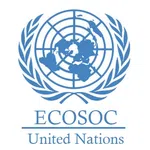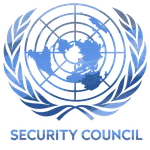 Asamblea General (Español - Comité de NIVEL PRINCIPIANTE)
Liga Arabe (Español/Comité de NIVEL PRINCIPIANTE-INTERMEDIO)
ECOSOC (English/INTERMEDIATE LEVEL Committee)
Comité Jurídico (ESPAÑOL/Comité de NIVEL INTERMEDIO-AVANZADO)
Historical Security Council (English - ADVANCED LEVEL committee)
CRISIS (English/ADVANCED LEVEL committee)
Press Committee (English - Español)
Topics
Establecida en 1945 en la Carta de las Naciones Unidas, la Asamblea General ocupa un lugar central como principal órgano deliberativo, de fo... Read all
Tema 1: Los derechos y las necesidades de los Niños Transgénero
Tema 2: Garantizar que se salvaguardan los derechos de los presos
Topics
La Liga Árabe es una organización que agrupa a los Estados árabes del Medio Oriente y el Magreb. Su objetivo principal es: "Servir el bien c... Read all
Tema 1: Prevención de la expansión de grupos radicales en Oriente Medio
Tema 2: La crisis diplomática del Libano.
Topics
The United Nations Economic and Social Council is one of the six principal organs of the United Nations, responsible for coordinating the ec... Read all
Topic 1: The regulation of the Cryptocurrency.
Topic 2: The fight against money laundering and the Funding of Terrorism
Topics
La sexta comisión es el foro principal dedicado al examen de las cuestiones jurídicas en la Asamblea General de Naciones Unidas, en especial... Read all
Tema 1: La criminalización de la esclavitud sexual en el Derecho Penal Internacional
Tema 2: Creación de un tribunal permanente para el Arbitraje de Inversiones
Topics
The AUMUN Historical Security Council recreates the Security Council during the 90s. This committee has the same power as the Security Counc... Read all
Topic: the Rwandan genocide
Topics
In the year of 2019, two great powers held the balance of the world´s order: the Russian Federation and the United States of America, ruled ... Read all
Please, take into consideration that the level of this committee is ADVANCED and the language will be English
Topic
Todos estos medios estarán presentes en cada otro comité, y cada uno (los medios) tendrán dos plazas por comité, lo que significa que habrán... Read all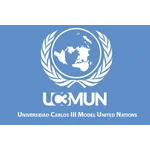 UC3MUN 2019
Getafe, Madrid, Spain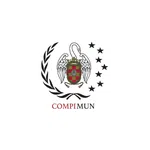 COMPIMUN 2018
Madrid, Spain