Shaping Global Justice In The 21st Century
AudenciaMUN is growing and we are inviting you to be part of it!
The first edition of AudenciaMUN was a success, gathering 100 participants in passionate and constructive debates, as well as killer social events in Nantes. This year, AudenciaMUN is back with the ambition of reigniting the fire of debating. Delegates will be facing new challenging topics by discussing sensitive issues in the world, finding compromises with delegates representing other nations and reaching a resolution which will satisfy the largest majority of countries.
It is our utmost pleasure to invite you to the second edition of Audencia International Model United Nations, taking place from the 17 to 19 October! The upcoming conference will be on the theme ''Shaping Global Justice in the 21st Century".
Apply now to AudenciaMUN and join our unique experience!
For further information, please visit our website: https://mun.audencia.com/
Committees
Security Council
Indian Revocation of Kashmir's Special Status
After gaining their independence in 1947, the ongoing conflict in Kashmir has repeatedly caused tension over the last decades. Several wars including nations such as India and Pakistan have been caused. While both countries are claiming Kashmir in full but ruling it in part, the region was separated into Hindu-majority India and Muslim-majority Pakistan, with the condition of ensuring a political autonomy translated into articles 370 and 35-A in the Constitution of India. This Constitution contains many conditions guaranteeing the right to form their own legislature and create their own laws on all matters except Defence, Communications and Foreign Affairs. While some perceive these articles as a strong symbolism of the region's autonomy, others consider it as an obstacle hindering the region's prosperity, as well as encouraging separatism and dynasty politics.
World Trade Organization
Impacts of US-China Trade War
Over the past year, a new trade battle was initiated between the two largest economies in the world. Following the accusations of the United States against China for unfair trading practices and intellectual property theft, following its perception of China that this is just a strategy to curb its growth, these two largest economies have imposed tariffs on billions of dollars of one another's goods. So far, the United States has imposed tariffs on more than $360bn of Chinese goods, while China responded with tariffs on more than $110bn of US products.
Seeing the power retained by each of the two countries, the trade war is not only hurting both economies, but it is also hurting the international businesses and weighing on the global economy as a whole.
So many measures are reviewed to solve the ongoing conflict in the region despite the difficulty to find a holistic solution to the issue.
European Council
Extending or revoking data privacy and GDPR regulations
In an increasingly digitized world, private data and cybersecurity became fundamental stakes for each citizen. In response to these topical actualities, the General Data Protection and Regulation (GDPR) has been approved by the European Commission on April 2016. Through the cooperation of companies, the aim of these regulations is to protect European citizens from cyberattacks to ensure safety for their personal data. However, these regulations have run into criticism since they can be seen as impeding economic activities: this means higher costs for personal data management and significant fines for non-compliance with these regulations.
United Nations Human Rights Council
Eradicating contemporary forms of slavery
It has been centuries since the cruel acts of slavery were abolished and prohibited by the law. Nonetheless, slavery continues to exist to shape what we call "contemporary slavery". This notion is abandoned in many forms, which include forced labour, debt bondage in domestic servitude and forced marriages. Although, several efforts are deployed to diminish slavery in all its forms, currently 40.3 million people are under modern slavery conditions across the world. Thus, reasonable and innovative solutions must be addressed to put harsh end to slavery in all its forms
United Nations Development Program
Realizing the Sustainable Development Goals for effective Climate Action
In the wake of the Amazon fires, the issue of climate change is regaining importance among debates. The safeguard of natural resources, the protection of life on land as well as undersea life are undoubtedly main challenges on the political agenda of the international community, as the Earth is facing a race against the clock on these issues.
Governments and institutions around the world to suggest concrete action to solve these issues through Sustainable Development Goals (SDG).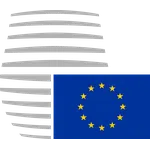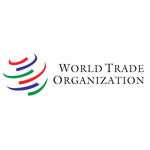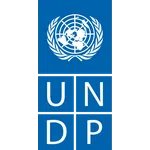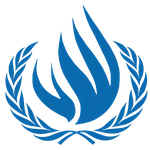 Security Council
European Council
World Trade Organization
United Nations Development Programme
United Nations Human Rights Council
Topic
Indian Revocation of Kashmir's Special Status
Topic
Extending or Revoking General Data Protection Regulations
Topic
Impacts of US-China Trade War
Topic
Realizing the Sustainable Development Goal for Climate Action
Topic
Expanding the Role of Corporate Social Responsibility in regard to Human Rights
Chair
Angelina Ferreira
Chair

Alexandre Weber