What can you expect during this conference?
Every year, we organize a simulation for students of the UN General Assembly, the UN Security Council, the World Health Organization and the Human Rights Organization at the finest locations of the University of Antwerp. The concept of Model United Nations is used all around the world and is the perfect way to overall strengthen your skills. Our main goal is to connect young individuals who want to make a change in the world.
Our target group are Uni students and we highly value supporting young people to debate and engage with global affairs, for which we feel the MUN is the perfect tool. To make it possible for high school students to follow in footsteps of diplomats we also chose for a committee that brings together this specific group and gives them the opportunity to negotiate with each other during the four day conference.
Participating in such a simulation offers you a great opportunity to meet new people and to build an international network. During the coffee breaks there will be plenty of time to get to know your fellow participants and meet like-minded people. Furthermore, every evening a social event is organized during the main event itself, allowing you to blow off some steam after a day of negotiations. The karaoke night, the movie night and the gala ensure memories and friendships which will last a lifetime.
Staying in Antwerp
Youth Hostels
Antwerp City Hostel
Grote Markt, 40, 2000 Antwerp
T 0032 03 500 50 40
E info@antwerpcityhostel.be
http://antwerpcityhostel.be

HiHostel Pulcinella
Bogaardeplein, 2000 Antwerp
T +32 (0)3 234 03 14
E antwerpen@vhj.be
www.jeugdherbergen.be
Distance from University 1.3 km. 16 minutes by feet.
Boomerang Youth hostel
Lange Leemstraat 95
T +32(0)3 238 47 82
E boomeranghostel@hotmail.com
www.boomeranghostel.be
Distance from University 2.0 km. 25 minutes by feet.
Antwerp Backpackers Hostel
Kattenberg 110, 2140 Borgerhout
T +32(0)473 57 01 66
E abhostel@hotmail.com
Distance from University: 2.5 km. 32 minutes by feet.
Hotels
Hotel Condo Gardens
Booking possible via www.tripadvisor.be or www.booking.com
Address: De Pretstraat 11, 2060 Antwerp
Located in the neighbourhood ''t Eilandje', surrounded by plenty of restaurants, dance cafés and clubs.
Dubois Apartements
Duboisstraat 3, 2060 Antwerp
Booking possible via www.booking.com
Also located in the neighbourhood ''t Eilandje', surrounded by plenty of restaurants, dance cafés and clubs.
Ibis hotel
Meistraat 39, 2000 Antwerp
Booking possible via www.booking.com
Located in the Centre of Antwerp, 10 min by feet to the University.
What can you expect from Antwerp?
Antwerp isn't your typical student city, but a worldly village with a whopping 500 000 inhabitants and more than 170 nationalities. And you will be visiting this buzzing city, you lucky bastard!
Notorious streets, hard-to-miss spots or parks...There are thousands of them that you couldn't possibly randomly find on your own. Culturally high, terribly ugly or movingly beautiful. Newly laid or centuries-old, provided with some sideshow entertainment like a skate park or a haven of peace.
Astridplein and Station Antwerpen Centraal
Antwerp's central station is considered to be one of the finest in the world so make sure to peek inside and gaze at the gorgeous entrance hall.
Groenplaats
Smack back in the middle of the city centre, lined with cafés and restaurants. A solemn Rubens Statue observes the people who used to be buried in the cathedral, while the poor were laid to rest on the 'green cemetery'; hence the name Groenplaats. Different events, markets or spectacles take place here in different seasons.
Grote markt
This particular specimen is commanded by the Town Hall, flanked by cafés and restaurants, and with the statue throwing a giant's hand in the river. Carriages drive to and from and busloads of tourists love wandering about.
Are you easily moved by a theatre play, inspired by a gripping exhibition or do you prefer being swept off your feet by a contemporary dance performance?
With the Rubenshuis, Letterenhuis Vleeshuis/Klank van de Stad, Mayer Van Den Bergh, the cathedral and many more places where history is key or interesting objects are being archived, the true museum fan will surely be satisfied.
MAS/ Museum aan de Stroom www.mas.be
Located in the neighborhood of 't Eilandje MAS is one of the city's hippest museums. Students without a fear of heights will enjoy the stunning panoramic views from the rooftop terrace, for free.
FOMU www.fotomuseum.be
In their permanent collection, the FOMU (Museum of Photography) takes you back to the very beginning of photography. From Edward Muybridge to William Klein: the museum shows the history of photography from all angles.
Modemuseum (MOMU) en Flanders Fashion Institute www.momu.be
Every year, many fashionistas and fashion students travel to Antwerp to get a glimpse of all the beauty in store in the city's shopping streets, but also to take a look at the gallery of Antwerp's fashion museum, MoMU.
How to get around?
From Brussels airport, the Antwerp-Brussels Airport Express Bus is arguably the most convenient way to get to Antwerp. The bus reaches the centre of Antwerp (Astridplein next to the Central Station) in approximately 45 minutes.
If you are planning to rent a bike for short or long term you can check out www.swapfiets.be. For only 15 euro you can rent a bike of this company for a whole month.
Velo Bikes might also be a solution for you. Those bikes have bike stations scattered all over Antwerp, where you can drop off and pick up bikes however it suits you. You can go to the website www.velo-antwerpen.be to register and pick the formula that suits you best. (Velos are meant for short distances between stations)
Public transport gets you just about everywhere in and around Antwerp. Tram and premetro stops are scattered throughout town, while most buses take you in and out of town and the suburbs. Make sure to check www.delijn.be for up-to-date info on your line and www.slimnaarantwerpen.be if you get around by car.
Ik ben zot van A!
See you soon?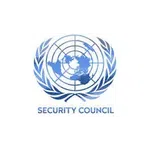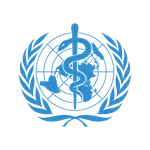 Security Council
Human Rights Council
General Assembly
World Health Organization
Junior General Assembly
Topic
THE FUTURE OF GOVERNANCE IN THE ARCTIC Arctic boundaries are difficult to draw. The delineation of boundaries between Arctic states remains ... Read all
Topic
THE DISPLACEMENT OF MINORITIES In this committee, the question of the protection of internally displaced minorities will be addressed. Most ... Read all
Topic
THE CAUSE OF CONFLICT AND THE PROMOTION OF DURABLE PEACE AND SUSTAINABLE DEVELOPMENT IN AFRICA -Over the last years, there have been major ... Read all
Topic
THE IMPACT OF AIR POLLUTION ON HUMAN HEALTH AND HOW TO PREVENT IT Every year, around 7 million people die of the consequences of air polluti... Read all
Topic
THE PROMOTION OF DURABLE PEACE AND SUSTAINABLE DEVELOPMENT IN AFRICA -Over the last years, there have been major developments with regard t... Read all
Chair

Roos Derrix